5 Surprising Tips On Supporting Your Partner Through Menopause
She'll thank you ;)
1. Educate & Communicate
Menopause can be a confusing and lonely time, not just for women, but their partners as well. The good news? It's the perfect time to strengthen your relationship and bond. Keeping open channels of communication between you and your partner is a great way to prevent either of you from feeling distant or isolated from each other. Educating yourself about the menopause is also a great way to support her. Keep reading to learn more!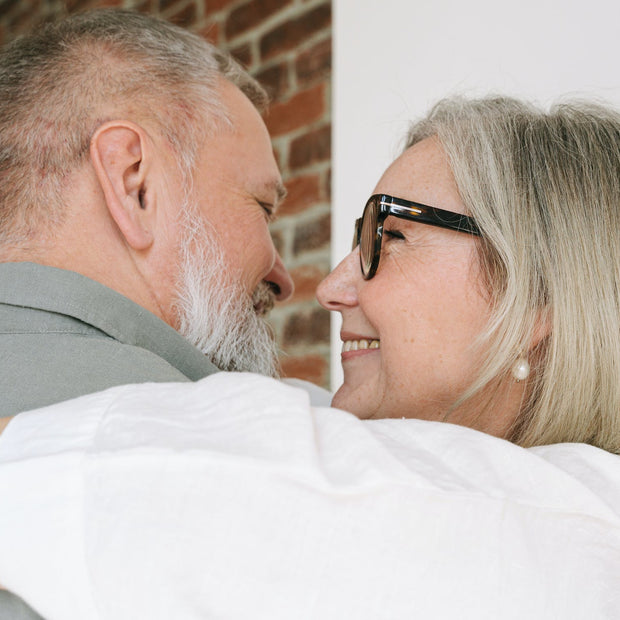 2. Re-think Your Bedside Toolkit
During midlife, vaginal dryness can occur due to decreasing estrogen levels. Having less natural lubrication can lead to painful and inflamed intimate tissues and pain during sex that didn't used to be there! Kindra's Daily Vaginal Lotion, which was shown to reduce pain during sex for 91% of women after just two weeks of use, offering gentle relief and soothing sensitive tissue.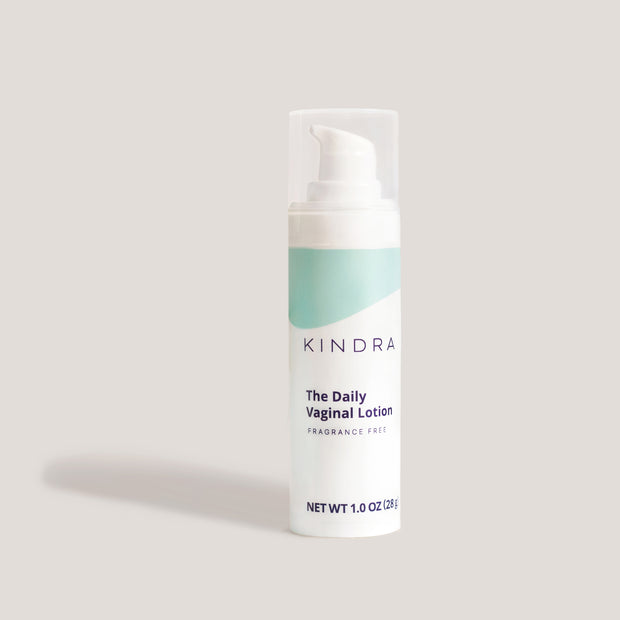 3. Support Her (and Your) Sleep
Because of fluctuations in estrogen levels, the complicated mechanisms that control body temperature regulation are affected, resulting in feelings of sudden warmth and excessive sweating - hello night sweats! Kindra's Sleep Supplement contains Pycnogenol which specifically helps to promote healthy circulation to combat night sweats. Other sleep supplements on the market aren't uniquely tailored to support the specific sleep issues that arise during midlife - Kindra's does!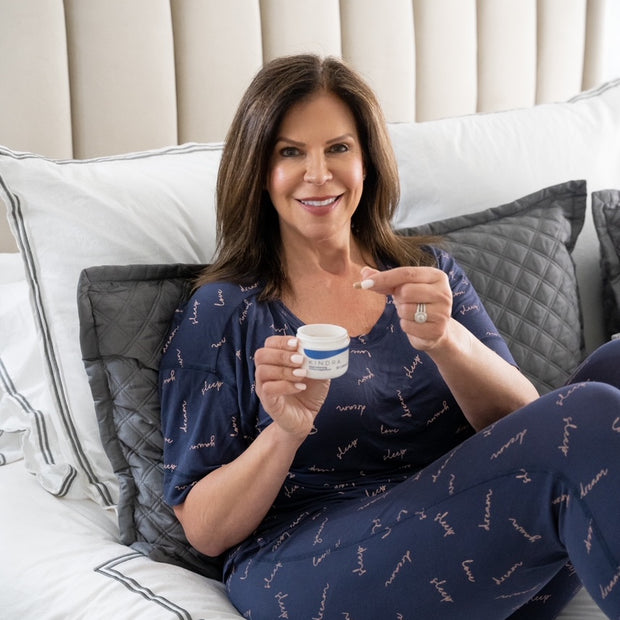 4. Help Her Feel More Like Herself Again
Between possible changes in sex drive, mental clarity, mood swings, and skin dryness, it can be hard to feel like yourself. Help her by being her partner, just like you always have been. Kindra's Focus Supplement is formulated with super antioxidants to improve and support mood, memory, clarity, and stamina for calm focus in mid-life.
5. Get Personalized Recommendations
While you might be feeling in the dark about the changes your partner is experiencing, chances are, unfortunately she probably is too! Here are Kindra, we feel it's important to dispel the mystique and myths surrounding this phase of life. That's why we create our hormone assessment, The Menopause Quiz, to help our community of women (and their partners!) to learn more about the changes they're experiencing, provide helpful resources and tailored recommendations.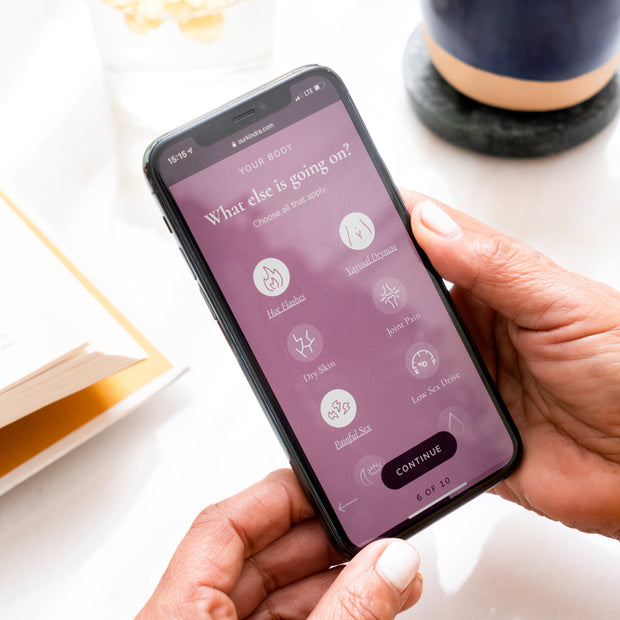 "I got this for my wife a month ago and it made a huge difference for our sex life. She's back to feeling like herself. Safe to say, she's feeling better and so am I! LOL"
"I used to avoid intimacy because I was so dry down there. Tried this product and had the best night ever with my husband. It was so good, he said we'd made a baby. And I'm 58!"
"Kindra has literally saved my marriage. It's been a game changer in the bedroom! No more pain for her during sex. She loves it, I love it!"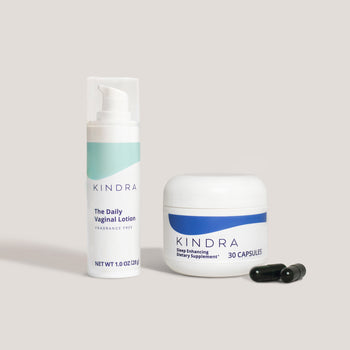 Enjoy improved dryness in your intimate areas, healthy circulation, restful sleep, and a cool, calm you.
Subscribe & Save | $86 $66
MODERATE DRYNESS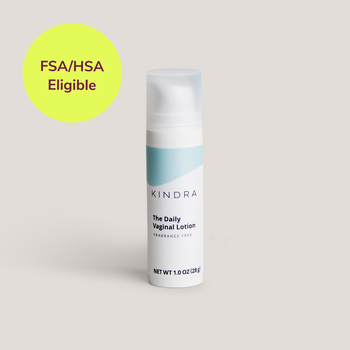 This beloved formula soothes mild to moderate vaginal dryness with long-lasting hydration.
From $54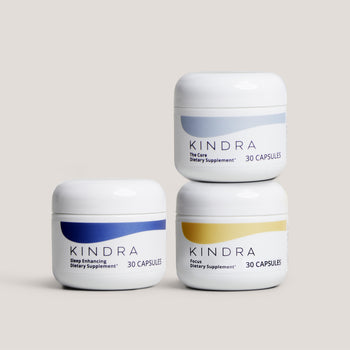 Kindra's line of supplement essentials will leave you feeling fresh, rested and focused.
Subscribe & Save | $121 $94