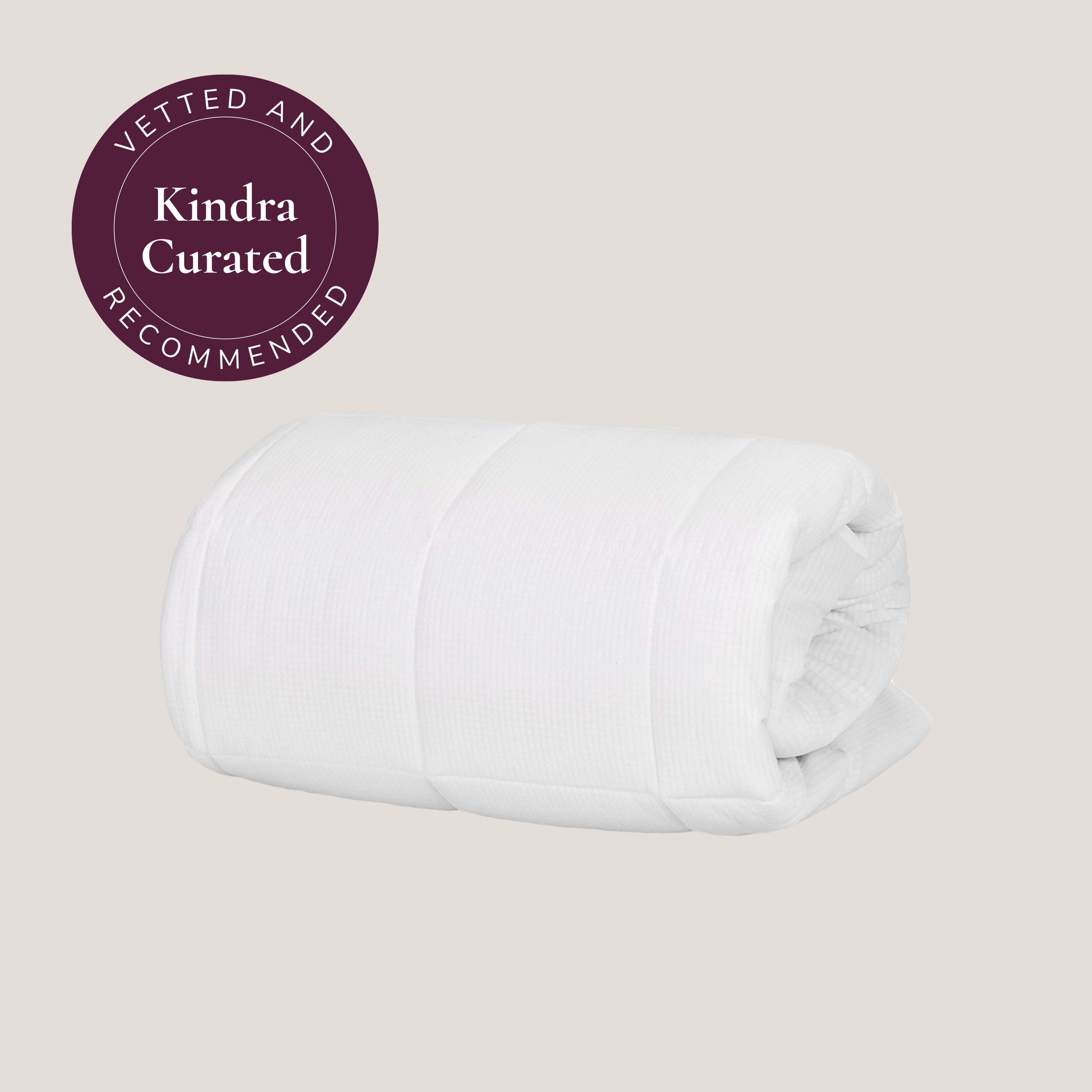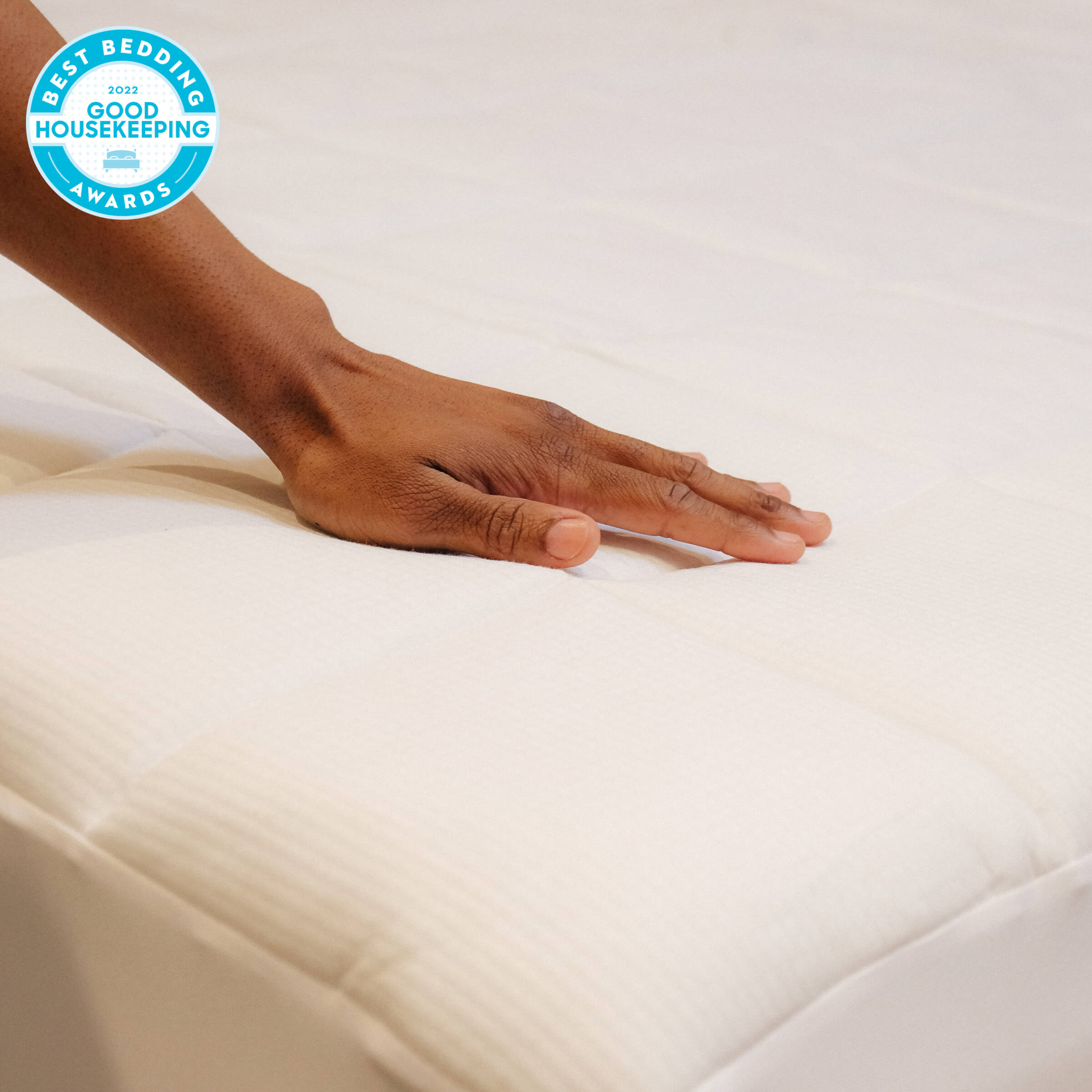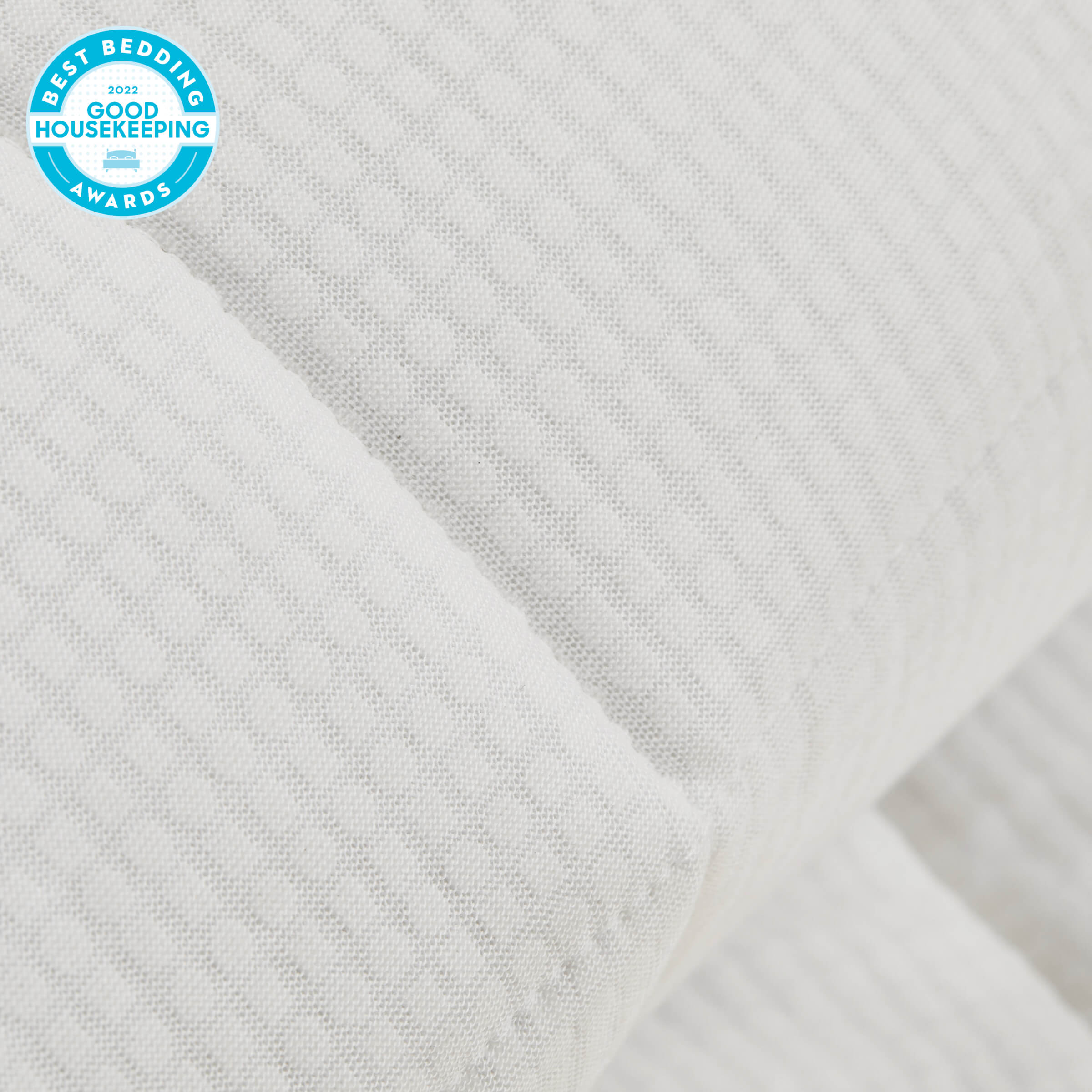 Temperature Regulating - Performance Mattress Pad
Bring temperature-regulation performance to the mattress you already love and discover why Good Housekeeping named the Performance Mattress Pad the 'Best Cooling Mattress Pad' on the market. A combination of two temperature-regulating technologies: proactive NASA-engineered technology and... read more
RISK-FREE! 30 DAY MONEY BACK GUARANTEE

Disrupted Sleeping

Night Sweats
It works!

This mattress pad is wonderful - somehow it helps the bottom sheet from not gathering too much allowing for a cooler night's sleep.
- Caroline L.
What a difference!!
I've been struggling with sleeping hot for many years and most recently I considered buying a new mattress, although I loved the comfort of my memory foam bed. I checked around, read lots of reviews and did my research and this mattress pad kept coming up. I'm so happy I gave it a try. IT really does keep my bed (and me) at a more comfortable temperature. What an easy and quick fix!!
- Suzanne S.
Amazing Product

I am extremely happy with my purchase of the King Performance mattress pad!! I am 58 and have been struggling for years with being a hot sleeper. This pad has made all the difference. It is very high quality and well worth the price.
Take this bedding basic to the next level. The ultralight breathable construction of the pad provides more comfort to your existing mattress. This, combined with NASA-approved temperature regulating technology, forms a great starting point for building your cooler sleep system.
Why We Love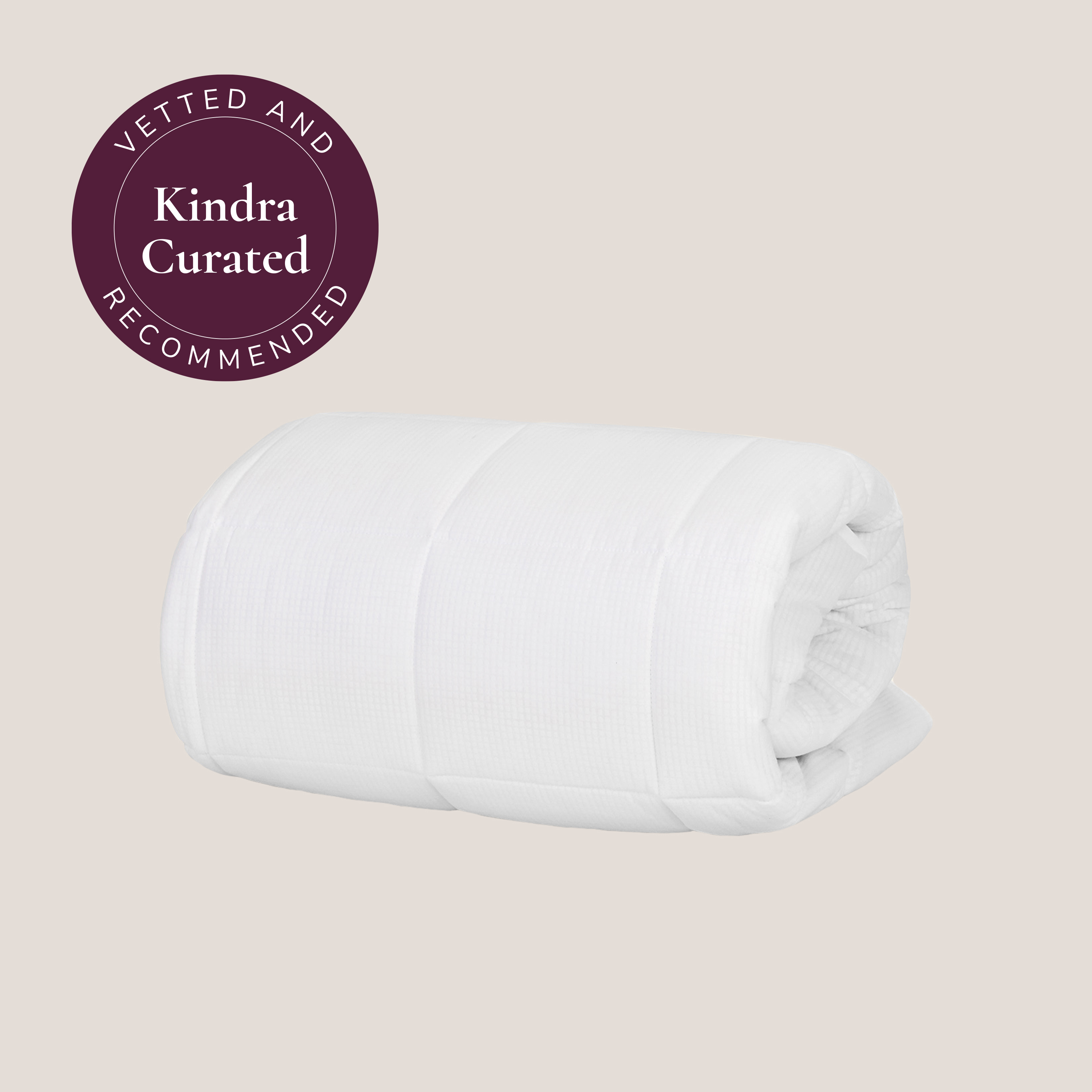 Slumber Cloud Performance Mattress Pad
The ultralight breathable construction of the Performance Mattress Pad provides more comfort to your existing mattress. This, combined with NASA-approved temperature regulating technology, forms a great starting point for building your cooler sleep system. Made with Outlast® technology, this mattress pad is capable of maintaining and regulating your temperature. As your skin temperature increases, the technology absorbs heat, then releases it when your skin temperature drops, so you sleep "just right."
Made with luxury 100% down alternative fiber-fill, Tencel® fibers that offer a silky smooth feel and moisture-wicking properties, Oeko-Tex Standard 100 Certified Technology, you get the most comfortable night's sleep.
Learn more about Temperature-Regulating Mattress Pad here.
Ask Us Your Questions
We've Got Answers
Kindra: Curated is a collection of our top recommended and vetted menopause solutions that will help make your life easier.
Definitely! When you sleep hot but your partner sleeps cold we refer to this as being "thermally incompatible". This bedding is designed to automatically adjust to each sleeper's ideal sleep temperature. With the unique ability to react to each sleeper's temperature independently, this bedding ensures that both you and your partner will sleep comfortably all night long.
Outlast® technology is made of a unique material that can absorb, store and release excess heat. As an individual's skin temperature increases, the technology will absorb that excess heat to help reduce overheating. The material will store the excess heat until the skin temperature begins to drop. When this occurs, the stored heat is released back to the individual to prevent chill. By managing the build-up of heat and moisture under the covers, Outlast® technology helps keep you at a comfortable temperature so you sleep "just right."
Slumber Cloud products are designed to help manage heat and humidity build up. It is not an air conditioner with a set temperature degree, but it will react to your temperature all night long to reduce heat build up and manage temperature swings.
Slumber Cloud takes a proactive approach to temperature control by absorbing and storing excess heat when temperatures are too warm and releasing heat when temperatures are too cold. This approach is different than most other "cooling" bedding technologies/products on the market that are moisture-wicking (ex. Bamboo & Eucalyptus). Moisture-wicking is a reactive approach because it doesn't start to cool you down until you build up sweat and moisture and then wicks it off of you. These products are designed to prevent you from ever getting to the point of sweating and building up moisture.
The technology in our mattress pads is designed to work even when used underneath your fitted sheet. We recommend to layer the mattress pad on top of your mattress but under your fitted sheet. If you are using a mattress protector, layer that first followed by the mattress pad and fitted sheet.
Love your bed, but not all the heat buildup? Although they can reduce pressure points, beds with memory foam often get uncomfortably hot. Slumber Cloud bedding with Outlast® technology helps prevent the heat from your mattress from building up. You'll still enjoy the comfort of your mattress but without that hot, sweaty feeling.
Made with a unique elastic skirting and a 360-degree grip, our pads and protectors perfectly fit any mattress as short as 5'' and up to 20".
To wash your Performance Mattress Pad, please follow the washing instructions on the tags. If you have cut your tags after purchase, then it is recommended to wash with Slumber Cloud Free & Clear Laundry Detergent or a mild detergent in cold water on a delicate spin cycle. When it's time to dry your Performance Mattress Pad, please dry on low heat or air dry. Do not iron your Performance Mattress Pad. To reduce wrinkling, take your Performance Mattress Pad out of the dryer and immediately place it on your bed or use a wrinkle release spray such as Iron In a Bottle for that crisp and finished look.
Although we recommend against using high heat when washing your bedding there are products that can help with sanitizing your bedding. Here are a few of our favorites: Dropps & Tide
Your order will ship within 2 business days and we will notify you via email with tracking information when your order ships. Kindra: Curated products will ship separately and may arrive in different packaging.
Read. Watch. Do.
The Kindra Journal is here to feed your mind with new science, ideas, and stories by and for women.