Run your way through Menopause
Don't let menopause get in the way of your self-care routine.
So, what's going on?
When our bodies enter the menopause transition, estrogen levels decrease, which can influence the running experience, including cardiovascular health, weight management, hot flashes, fatigue, and insomnia.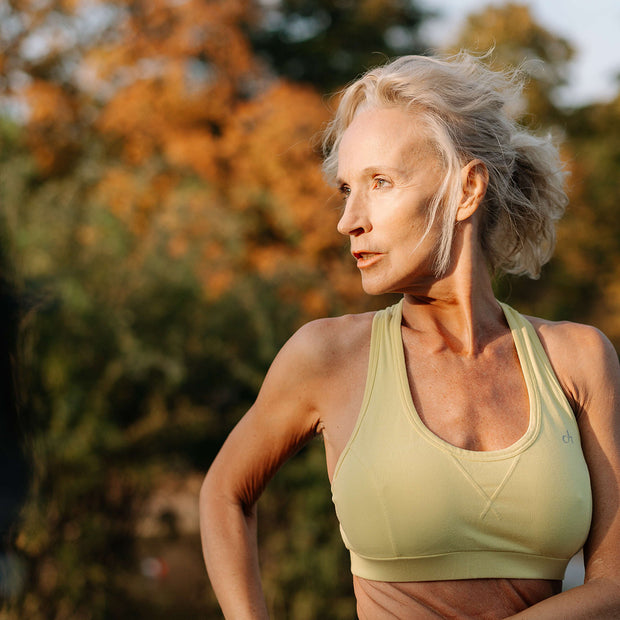 Lace up with support
We formulated our Energy Boosting and Sleep Enhancing Supplements using clinically-studied ingredients, such as Pycnogenol®, an antioxidant that supports regulating blood flow for naturally cooling body comfort.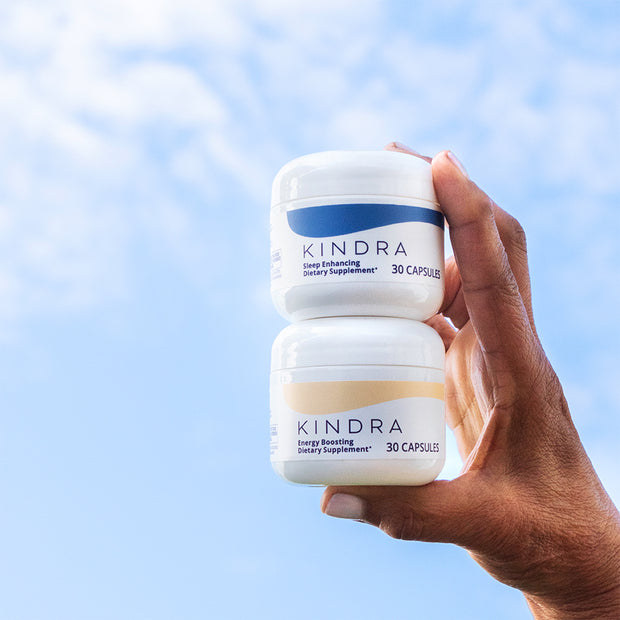 Total Body Wellness
In clinical studies, peri-menopausal women exhibited decreased risk markers of related health concerns
improvement in hot flashes after 8 weeks
improvement in C-Reactive Protein (CRP) levels
improvement in insomnia/sleeping problems at 4 weeks
A PERI/MENO/POST SYSTEM
With their powers combined, Kindra's line of essentials works as a system to holistically support your body's changing needs. Beyond their individual benefits — like helping you catch more ZZZs (Sleep) and leaving you feeling fresh and focused (Focus) — these formulas work together to improve 
circulation, mental clarity, sleep, and create a cool, calm you.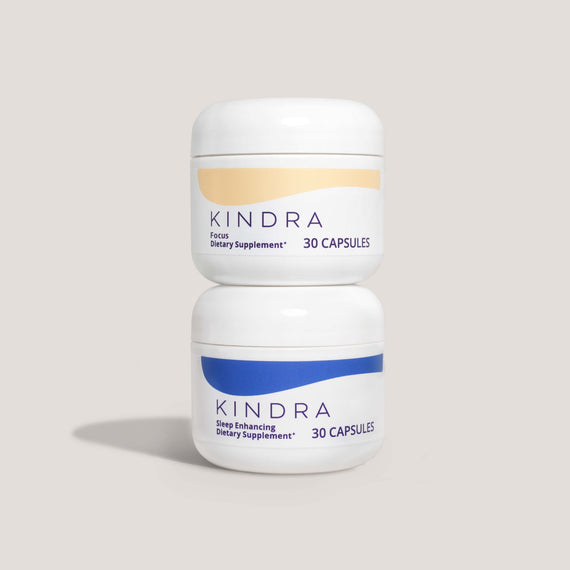 "The Energy Supplement immediately remedied my brain fog! I've been taking it daily, and notice a difference if I forget to take it. Thank you Kindra!"
"I find this supplement very useful to have on hand for periods when I am unable to sleep through the night. It restores my better rhythm very quickly, and there is no drowsiness or hang-over in the morning."
Fitness Extraordinaire talks Kindra
Micki Havard, Inventive Pilates instructor, shares why the Sleep Enhancing Supplement is her favorite Kindra pick.