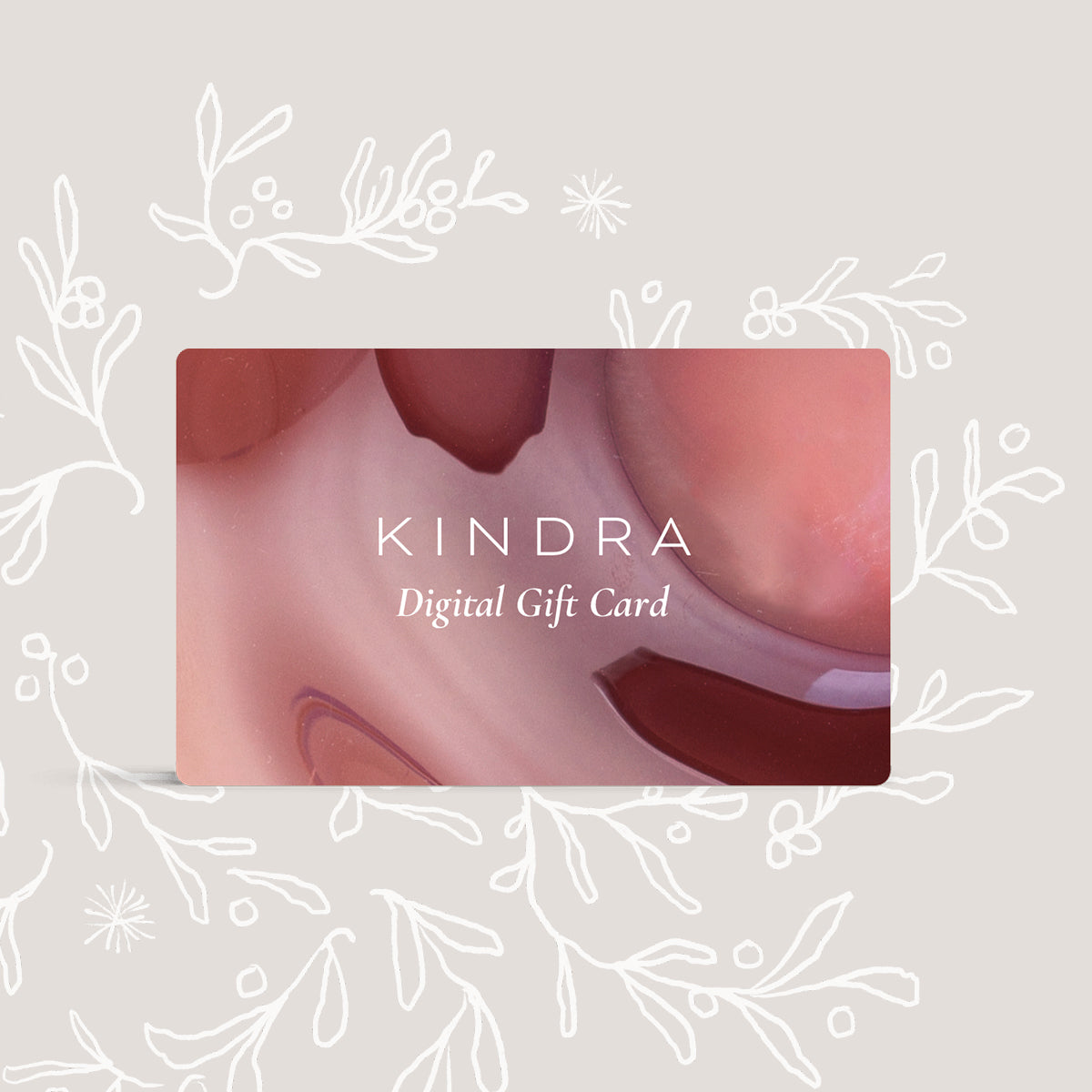 Know a kindred spirit experiencing their evolution? Give the gift of relief. 
read more
Key Ingredients
Tap to Explore the Science
Ask Us Your Questions
We've Got Answers
Kindra gift cards are digital. You will receive an email after your order is placed with a link to the digital gift card page. You can print this page out and put it in an envelope if you'd like to deliver something physical to the gift card recipient.
Gift cards are not currently refundable.
You can purchase gift cards in the amounts of $10, $25, $50, and $100.
All of our products are available for purchase with our gift cards, so shop away.