SOLD OUT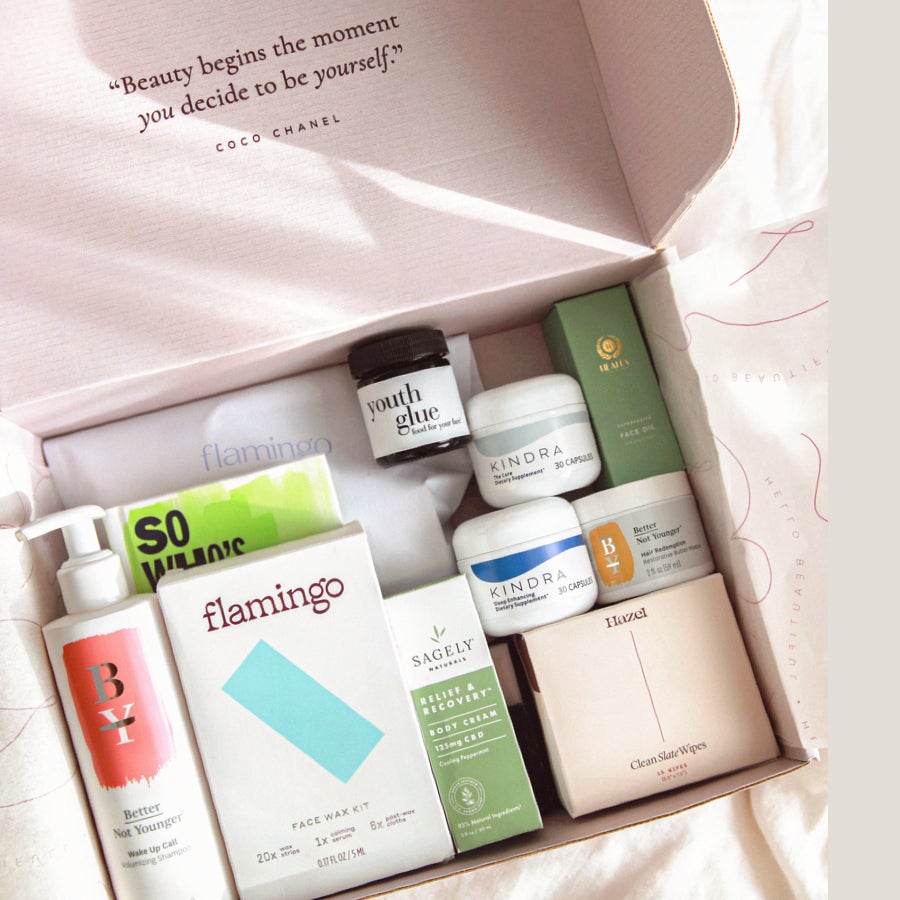 *ONLY A FEW LEFT*
Meet The Toolbox — a curated collection of trusted products to help you thrive — created by a community of health, wellness, and beauty experts.
10 brands, one mission — to celebrate this time in your life and help you nurture yourself. A total value of over $500, available for just $189. Whether you're experiencing hot flashes, libido changes, or looking for ways to keep your skin supple and hair healthy, The Toolbox has your back.

Kindra Sweet Dreams Duo / retail value $76
Tabu Personal Massager & Lubricant (gift card) / retail value $135
Sagely Relief & Recovery CBD Cream / retail value $29.99
Heales Apothecary Facial Oil / retail value $53
GoBeYou. Youth Glue / retail value $60
Better Not Younger Shampoo & Hair Butter / retail value $42
Hazel Clean Slate Wipes & Free Trial Kit Offer, includes 2 High & Dry Briefs / retail value $40
Handmade African Fan / retail value $12.50
So Who's Counting Book / retail value $12.99
Flamingo Shave & Wax Kits / retail value $30
Caddis (gift card) / retail value $50
We are so excited to present this collection of holistic and nutrient-rich products that allow you to nurture and consider what's next. We brought together a community of health, wellness, and beauty experts to build a curated assortment that supports your body's changing needs. Whether you're experiencing hot flashes, libido changes, or looking for ways to keep your skin supple and hair healthy, we've covered the top concerns we've heard from our community.
What's Included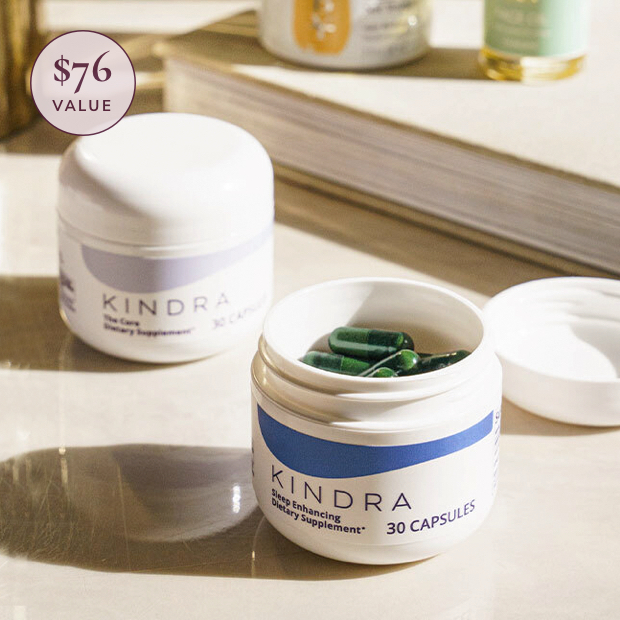 KINDRA
Sweet Dreams Duo
Formulated with super-antioxidant Pycnogenol® and unparalleled adaptogen Ashwagandha, The Core and Sleep Supplements will quell hot flashes and give you the gift of restorative rest, along with improved circulation, mental clarity, and skin suppleness.
"Because of this supplement I stopped Ambien. I've been sleeping and can hardly believe it. Feeling good!"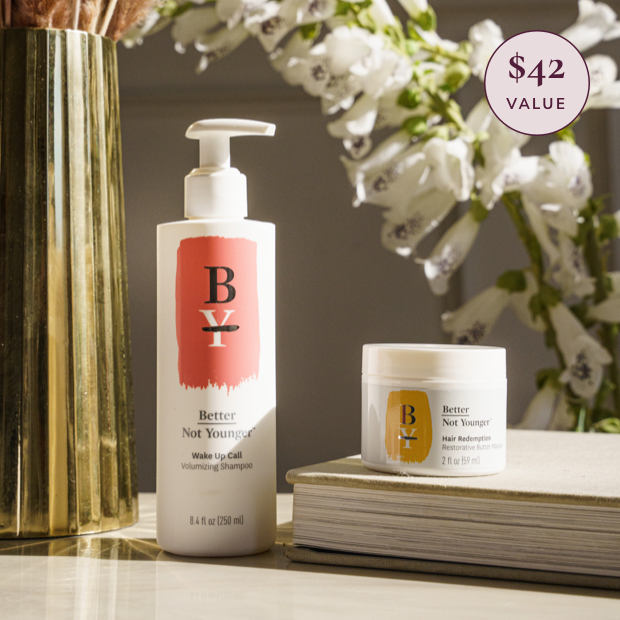 BETTER NOT YOUNGER
Volumizing Shampoo & Restorative Butter Masque
The Wake Up Call Volumizing Shampoo is gentle, sulfate-free volume-boosting shampoo designed to increase hair's body, moisture, fullness and manageability, while strengthening thin strands to diminish breakage. Their Hair Redemption Restorative Butter Masque is a proprietary 5-plant-based butter blend deeply penetrates and protects strands to instantly smooth and repair dry, brittle, unmanageable hair while reducing frizz and adding silkiness and shine.
"Big difference after using first time. I am now switching to this instead of what I've used for over 10 years."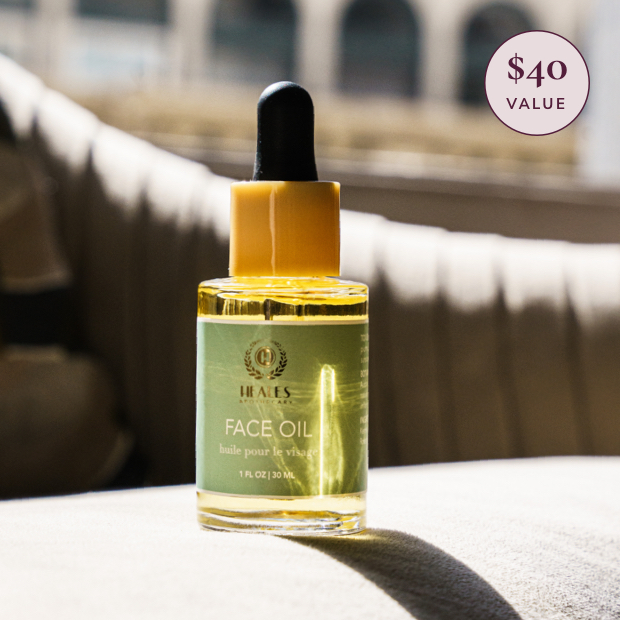 HEALES APOTHECARY
Facial Oil
Like a Super-fruit smoothie for your face! Nutrient-dense fruit seed oils are packed into a nourishing, vitamin-rich formula that instantly restores radiance to a thirsty complexion. No "filler" ingredients or essential oils to irritate sensitive skin.
"The face and hair oil is my fav! Part of my everyday routine."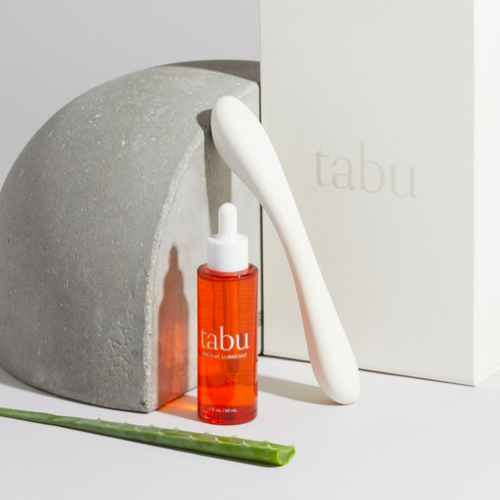 TABU
Personal Massager & Lubricant
The Kit from Tabu is for those experiencing painful sex, vaginal dryness, atrophy, and low libido. It features a lightweight, discreet massager—with an optional heating system to help encourage blood flow, organic lubricant. *Includes a gift card redeemable for the kit.

"The lubricant is the best I've ever used. It is light, odorless, and feels very natural."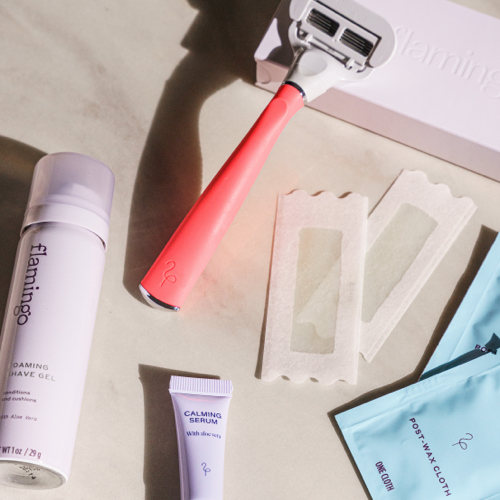 FLAMINGO
Wax & Shave Kit
Flamingo is an award-winning body care brand offering easy, elevated, highly effective products for whatever your personal care routine looks like.

"I love this razor! The handle makes it so its not slipping and sliding. I love that it came with the shower wall holder and most of all I love how soft and silky I feel after using it!"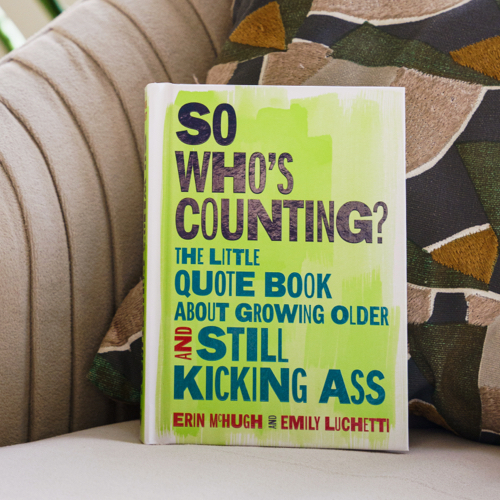 BOOK
So Who's Counting
So long nostalgia, and goodbye resignation! This book of quotes reminds us that growing old isn't about slowing down and taking it easy—it's a chance to ask, "What's next?".

"Love this fun book of quotes celebrating positivity and the "silver linings" of age and wisdom."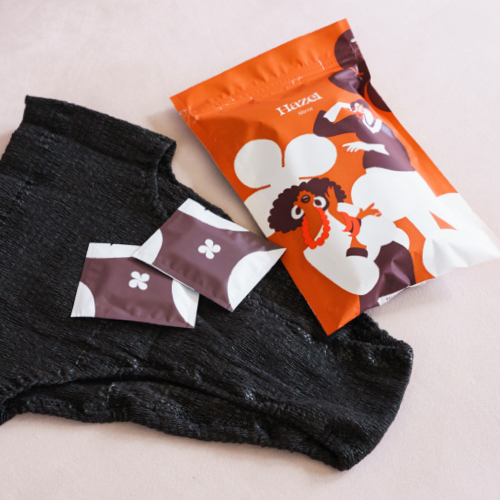 HAZEL
Clean Slate Wipes & Free Trial Kit Offer
Hazel is a line of luxe, innovative femme care for the ever-evolving woman. *Includes an offer which includes 2 High & Dry Briefs.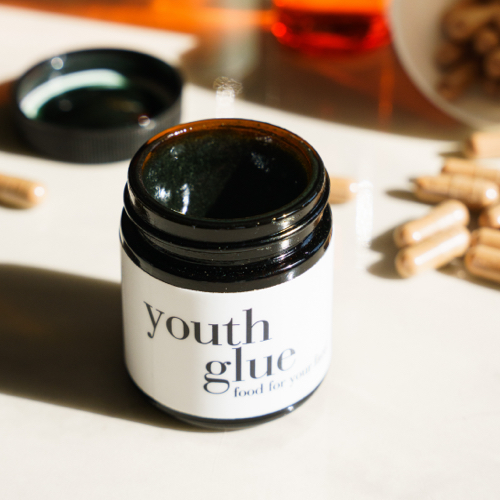 GOBEYOU.
Youth Glue
A cleansing anti-aging mask that renews skin cells while unclogging and tightening pores. Essential oils add a yummy scent while grounding your emotions. See the glow.

"The duo is pure magic!!!"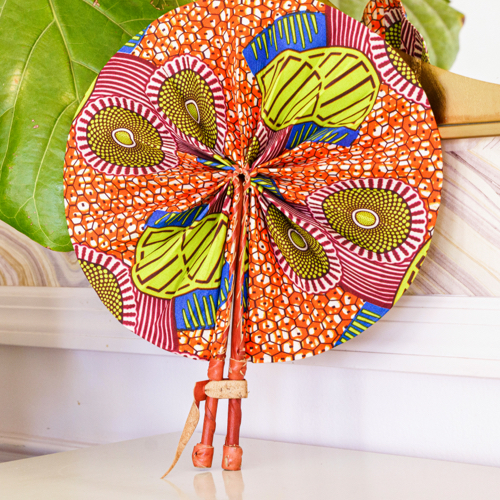 HANDMADE FAN
African Fabric Fan
Handcrafted in Ghana, West Africa, this handwoven African fan with leather handles is perfect for a stunning wall hanging, or relieving hot flashes.

"Beautiful and so sturdily made. Works like a charm."
Ask Us Your Questions
We've Got Answers
We are ushered through every stage of our lives by a supportive community bringing us the resources to learn, grow, and become. Except for menopause. We felt it was time for change & time to embrace our body's natural hormonal shifts for what they really are—the next phase in our self-care regimen.
The Toolbox will arrive in a beautiful custom gift box, perfect for gifting to someone you care about.
Read. Watch. Do.
The Kindra Journal is here to feed your mind with new science, ideas, and stories by and for women.