Yoga For Menopause
Whether you like a fast flow or a soothing restorative pose, there are key benefits during peri-post menopause.
Namaste — this is natural
When our bodies enter the menopause transition, estrogen levels decrease which can influence how our bodies respond to physical activity, touching mind, body, and spirit. To combat these side effects, 30 minutes of yoga a day is recommended for women in peri/post-menopause.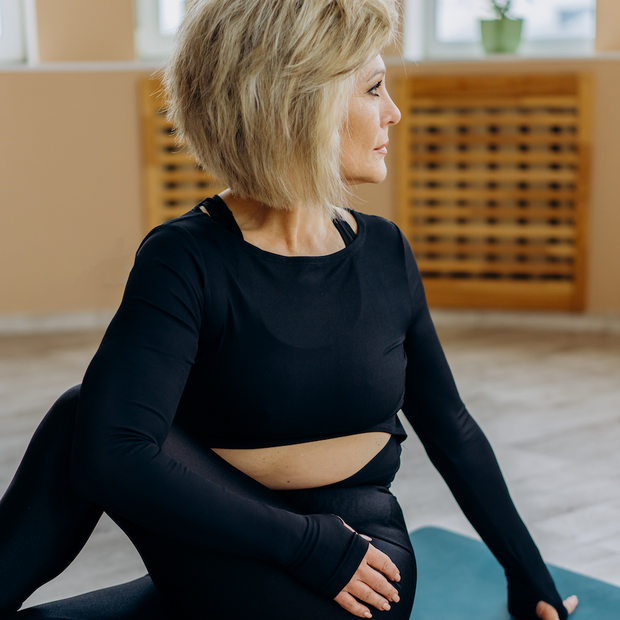 Downward Dog With Support
We formulated our Core Supplement and Energy Boosting and Supplement using clinically-proven, botanical ingredients to promote healthy aging for mature women.
Ashwagandha, key ingredient in our Core Supplement, is a natural adaptogen proven to reduce stress, lower anxiety, promoting a calm and focused you. Pycnogenol® is an antioxidant found in the Energy Boosting Supplement that supports regulating blood flow for naturally cooling body comfort while you engage in physical activity.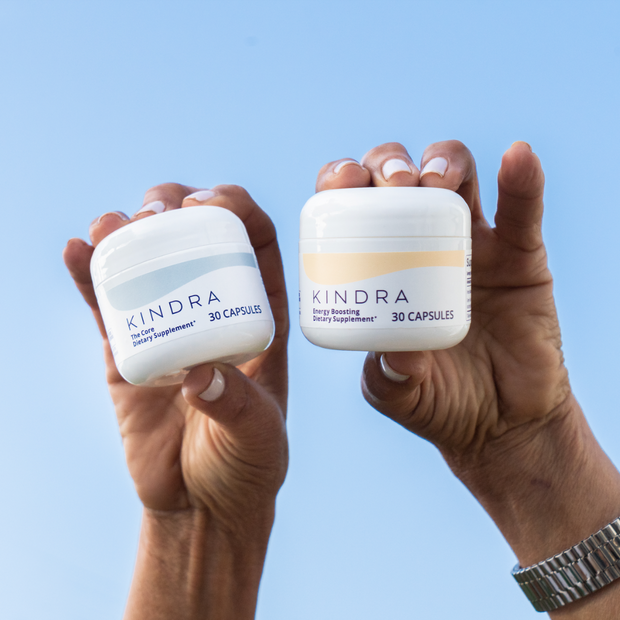 Total Body Clarity
In clinical and consumer studies evaluating the benefits of hero ingredients Pycnogenol and Ashwagandha
improvement in endurance during physical activity
of women reported improvement in brain fog
improvement in hot flashes after 8 weeks
A PERI/MENO/POST SYSTEM
With their powers combined, Kindra's line of essentials work as a system to holistically support your body's changing needs. We carefully selected super-antioxidant Pycnogenol® (Core & Focus), potent adaptogen Ashwagandha (Core) and Green Tea Leaf Extract (Focus) to power these daily supplements. Benefits include healthy circulation, mental clarity, skin suppleness, and a happy, cool, focused you.