5 Reasons to Try the Kindra Vaginal Lotion
Ready for real relief? Let's get started.
1. Unmatched, hormone-free formulation
Did you know that after menopause, your body's genetic programming changes, resulting in tender and painfully dry skin in your intimate area? Our clinically-studied, water-based vaginal lotion boasts niacinamide, helping to rebuild the compromised skin moisture barrier through the power of nourishing ceramides. Supercharging this process is a trifecta of skin-critical, restorative lipids including coconut, safflower, sunflower oils - for maximum skin hydration and cell nourishment.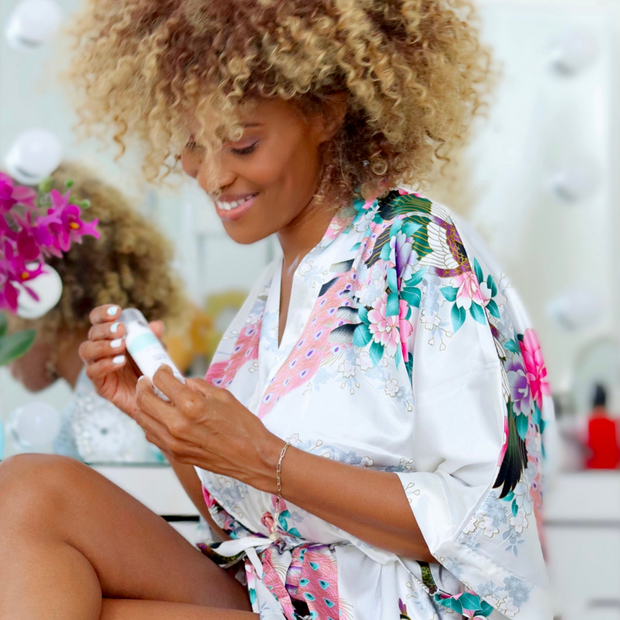 2. Science-backed, clinically-proven, results from Day 1
Our team of world-renowned researchers put our vaginal lotion to the test.
95% report intimate their area feeling moisturized and less dry after one application.
93% rave about long-lasting hydration. 80% say it feels like natural lubrication.
80% reported improvement in discomfort during intimacy.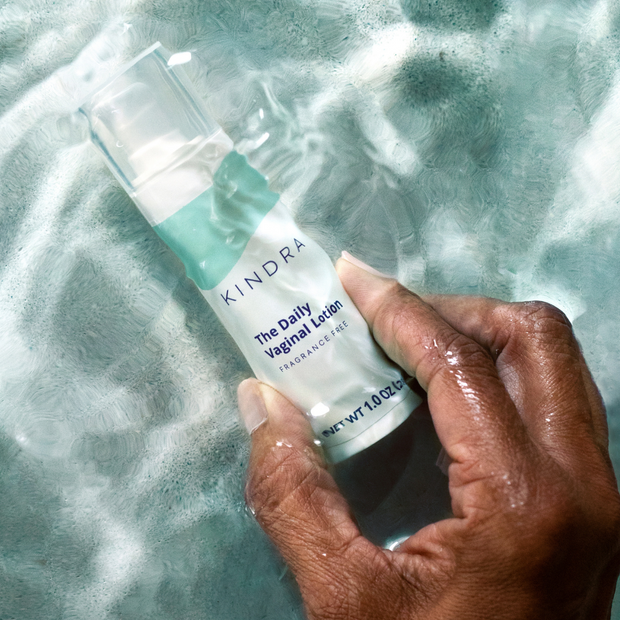 3. In Just 1 Month...
73% of women reported no vaginal dryness
64% of women reported no pain during sex

No gimmicks. No BS. Just results.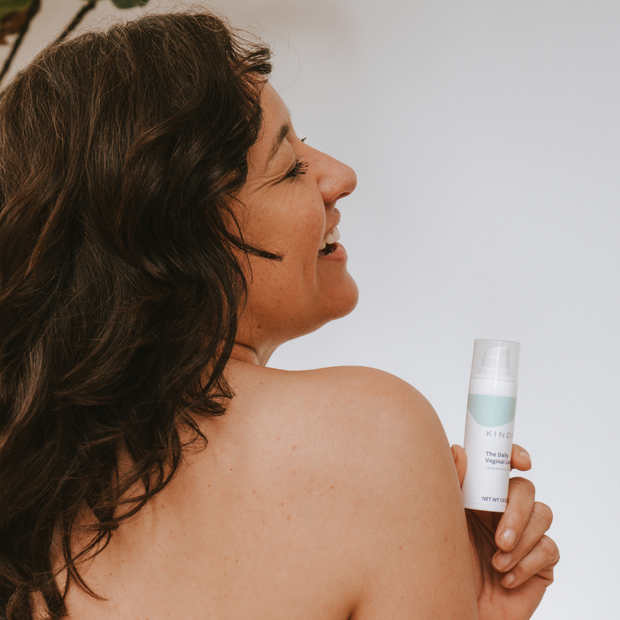 4. Personalized regimen tailored to your unique needs
No two bodies menopause the same. Take the expertly-curated Kindra quiz to help you prepare for, manage, and embrace your body's natural hormonal shifts. We'll tell you exactly which Kindra products are right for you, right now. Answers and clarity in just 5 minutes.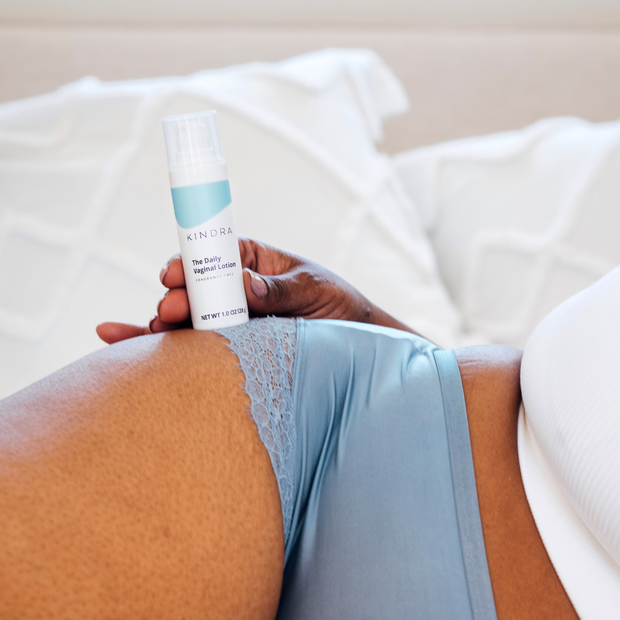 5. Discreet delivery. At your door. On your time.
Subscribe to Kindra for monthly Vaginal Lotion delivery and save 20%, or tell us what schedule works for you. No commitments. Easy-to-cancel subscription. You're in control.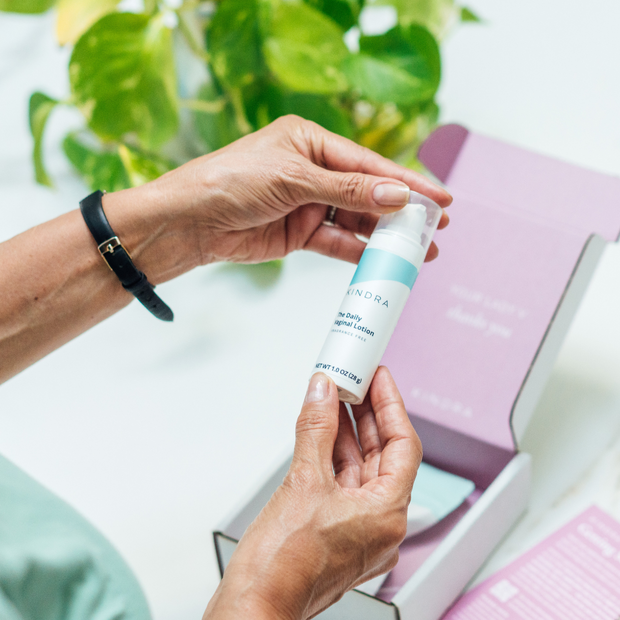 Works wonderfully! I saw this and wanted to try it as opposed to the RX suppositories that I have. I was most pleasantly surprised. Thanks for a wonderful product!
Game changer. This daily lotion really works. Gives me long lasting hydration and makes sex more comfortable also.
It definitely helps! It provides relief rom the irritation and burning that has become a way of life. So happy I found it!
Ready to try the best-selling cult favorite lotion?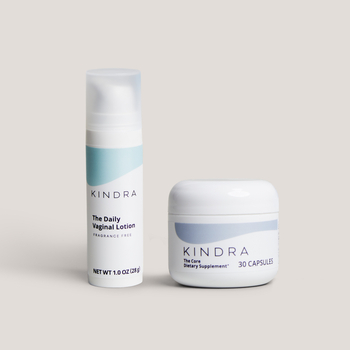 Our best-selling combination designed to boost hydration inside and out.
Subscribe & Save | $98 $75
The maximum relief for your vulvar & vaginal dryness and discomfort.
Subscribe & Save | $79 $60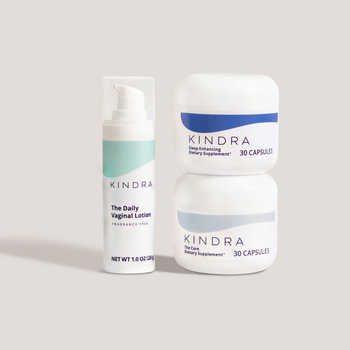 These formulas work together to reduce muscle aches, support glucose levels, give your brain some extra TLC, and boost hydration inside and out.
Subscribe & Save | $133 $102