It's time to feel good again.
Real wellness starts on the inside. Enter the Core — a blend of meticulously chosen, hormone-free, natural ingredients designed to support your changing needs safely and effectively.
Our unique blend of clinically proven, botanical ingredients
• Empower healthy immune response
• Nourish your skin from the inside out
• Improve your body's response to stress by regulating cortisol levels
• Enhance circulation (especially in the veins and capillaries!)
• Support heart health
• Promote healthy aging for maturing women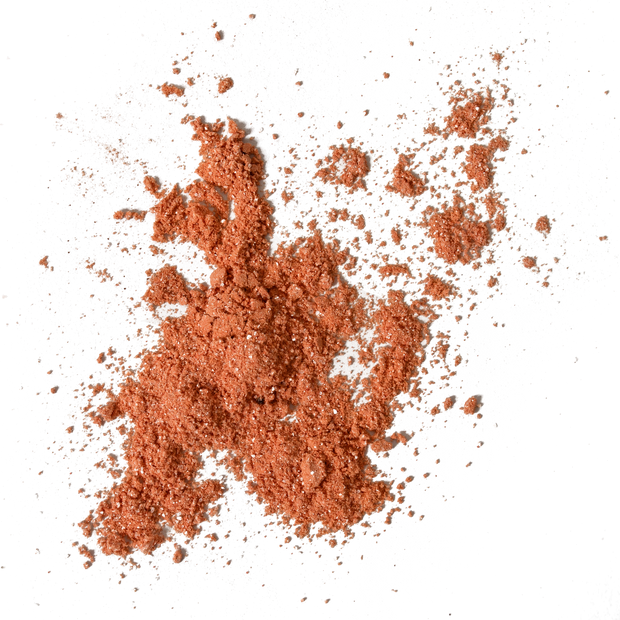 We started with the science of women
After years of research and testing by and for women, our Core Supplement is here to hydrate from the inside out, cool your body, focus your mind, boost your energy, and balance those mood swings.
of women reported improvement in mood swings
of women reported an improvement in vaginal dryness and libido
of women reported improvement in brain fog
Innovative relief meets daily self-care
Designed especially for women in peri/menopause and beyond, we love how it improves healthy circulation (goodbye, hot flashes and night sweats!), mental clarity (so long, mood swings and brain fog!), skin suppleness (take that, dry skin everywhere!), and supports a healthy, centered you.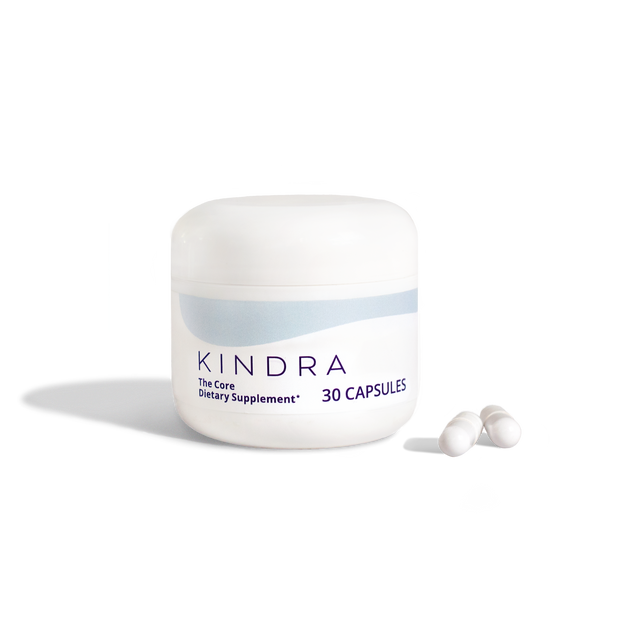 "This changed my life!"
Your one a day for everything — from brain fog, low libido, to hot flashes, the Core Supplement has you covered.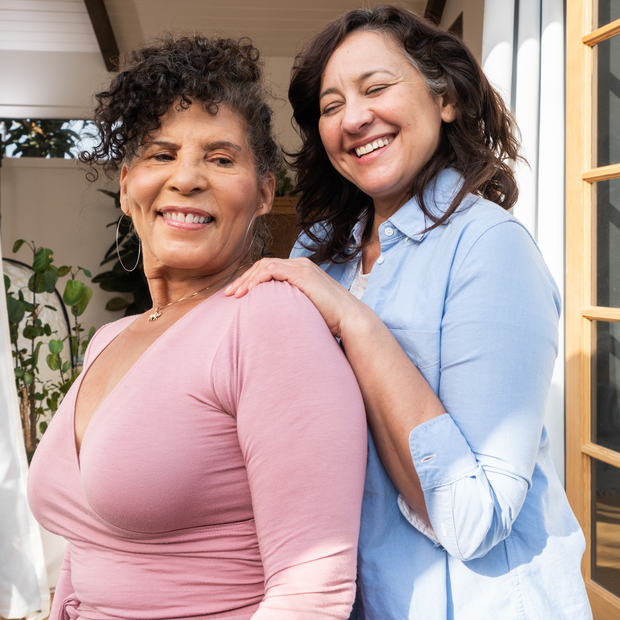 What sets our Core Supplement apart is its two key herbaceous powerhouses.
Pycnogenol®
Holy. Grail. This super-antioxidant, native to the southwest coast of France, protects the body from free radicals, promotes healthy circulation, hydrated skin, immunity and heart health, and seriously so much more. The list of benefits of this modern marvel goes on and on, but we chose it for its impressive ability to manage hot flashes and night sweats, making it a game changer for women as their bodies change.
Ashwagandha
Oh, how we adore thee. Used for over 3,000 years in Ayurvedic medicine, this natural adaptogen literally adapts to you, boosting function, reducing stress, lowering anxiety, promoting a calm focus, and more—a bonafide brain and body boost.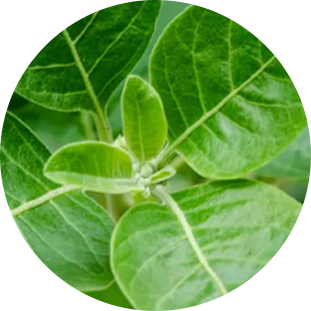 Have questions about our Core Supplement?
All Kindra dietary supplements are naturally effective solutions that have been clinically tested. We recommend The Core Dietary Supplement as the foundation of a daily regimen. It offers relief for 7 common symptoms of menopause including hot flashes, brain fog, mood swings, and more. And for especially challenging days or nights, our Energy Boosting Supplement and our Sleep Enhancing Supplement can help.
Take one capsule anytime during the day with food. For best results, daily use for a minimum of 60 days is important. To continue to help manage menopause symptoms, use daily ongoing.
Over half of women reported an improvement in vaginal dryness and libido after 12 weeks of use. 70% of women reported improvement in mood swings, brain fog and stress levels after 12 weeks of use

Consult your health provider prior to using these products if you are taking medications, whether prescription or over-the-counter, or other supplements. Some dietary supplements have been found to interact with medications.
Customer support is here to help! Email hello@ourkindra.com or call us at 1-866-211-4580.
This product works! After trying several other brands/formulas, I was so pleased. My hot flashes literally disappeared! Slept better then I have in years!
I am on my third bottle and it has been wonderful! It is a part of my routine and it has really helped with my night sweats and mood swings.
This is my second month on the supplement and I have felt a real difference - attitude, patience and anxiety!