What's going on?
During peri/menopause you may feel like your skin is drier than usual. As our estrogen levels go down, so do our collagen levels. These decreased collagen levels can cause our skin to feel dry and flaky, day after day. The result? You may be uncomfortable and sometimes in pain, and you may notice that your favorite lotion is no longer working like it used to.

What can you do?
Find hydration designed with the special needs of your skin in mind. Apply lotion after bathing, showering, or washing your hands to help skin stay hydrated and more resistant to damage.

What natural ingredients help?

Vitamin E, an anti-inflammatory fatty antioxidant, decadently restores lost hydration, while Niacinamide, a form of vitamin B3, helps to form a barrier that locks moisture in. B5 is a must for mature skin— it absorbs moisture from the air, directing it towards sensitive areas that need it most.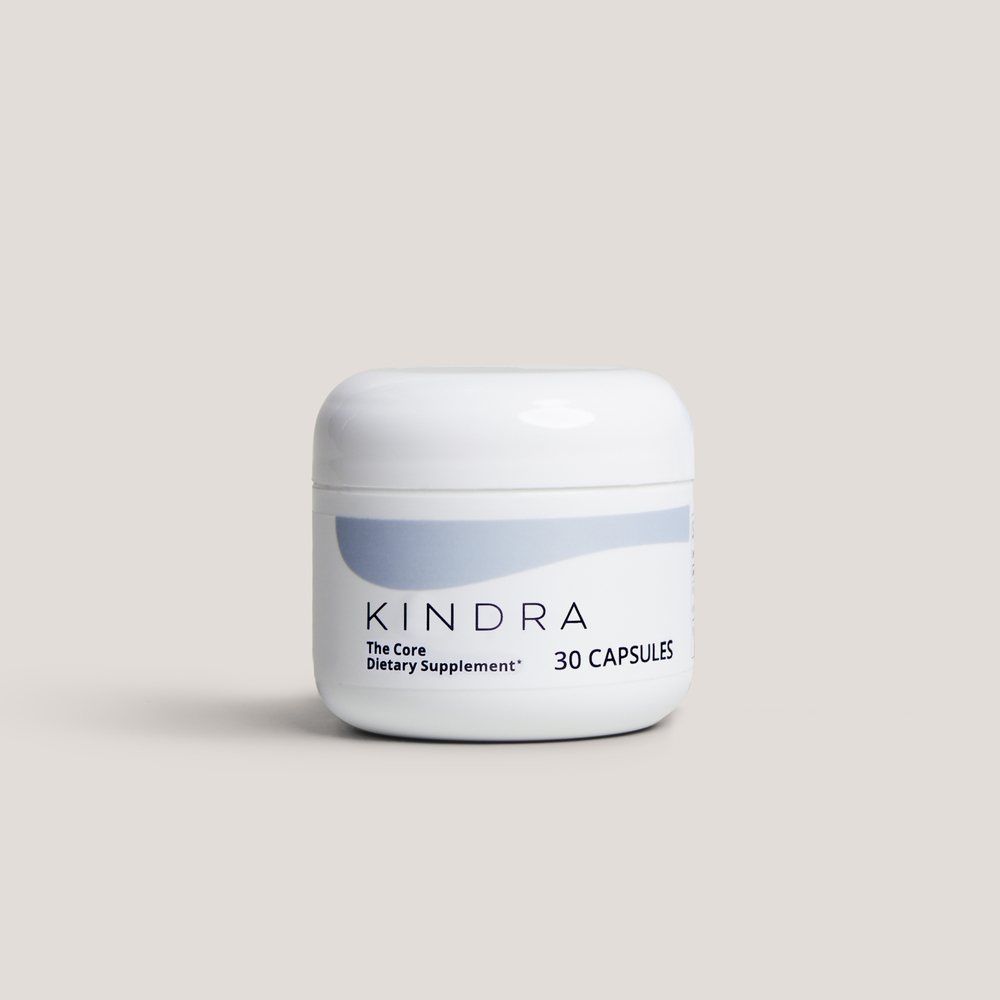 From balancing body and mind to boosting immunity and heart health, Core does it all.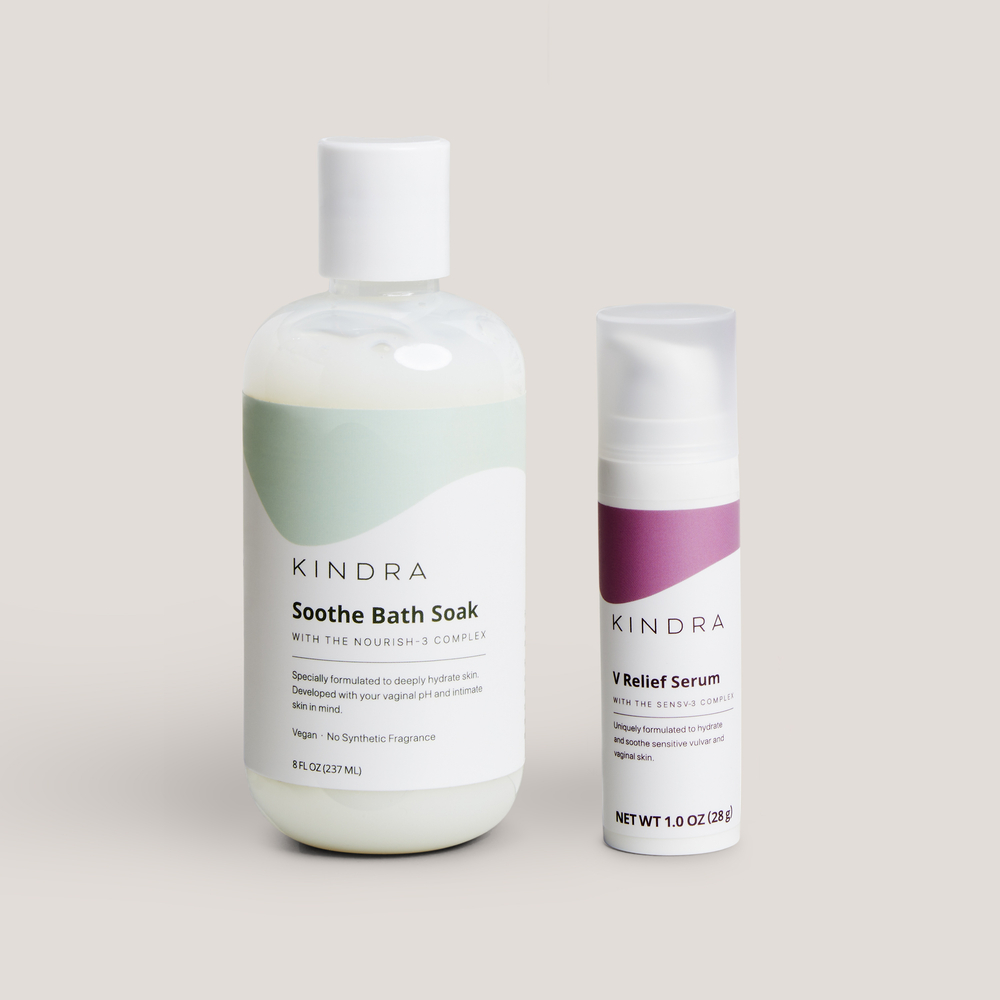 The maximum relief for your vulvar & vaginal discomfort or sensitivity.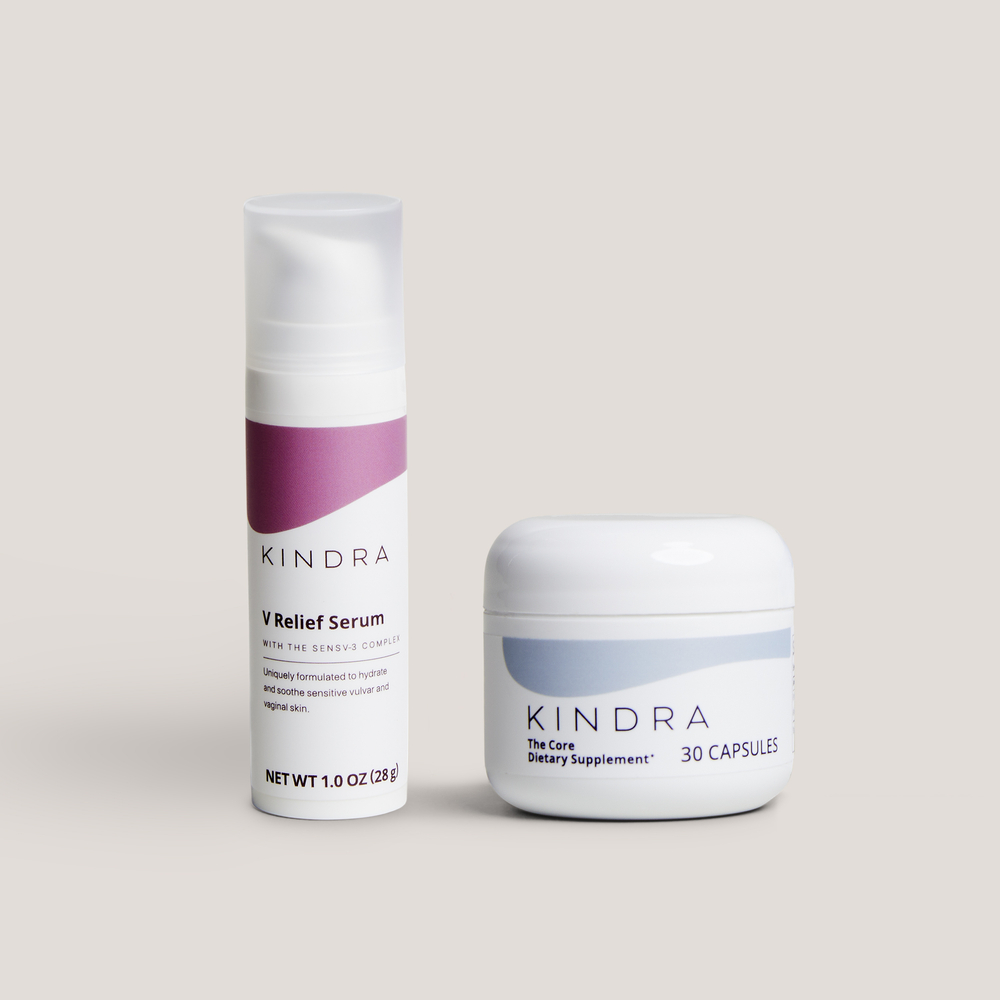 Designed for sensitive intimate skin to reduce discomfort and boost hydration inside and out.
The first bath soak specifically formulated for women experiencing vaginal discomfort or shifting vaginal pH during midlife.