What's going on?
If you're feeling a little more down in the dumps or hyper-stressed when dealing with everyday things, you're not alone. In fact, nearly 1 in 4 women report being in the same boat.

The hormonal changes that come with peri/menopause often occur during a time in our lives when we may be facing other major transitions like retirement or career changes, divorce, caring for aging parents, empty-nesting, reverse empty-nesting if your adult child returns home, or even a global pandemic. These internal shifts can make facing these challenges feel even more difficult and leave you feeling sad or anxious.

What can you do?
Focus on creating a restorative self-care routine that works for you. Kindra's supplement help you find the balance naturally. Always talk to your doctor about any concerns you have about feeling sad or anxious.

What natural ingredients help?
Ashwaganda, a healthy herb hero, lowers mental and body stress — found in The Core & The Sleep Enhancing.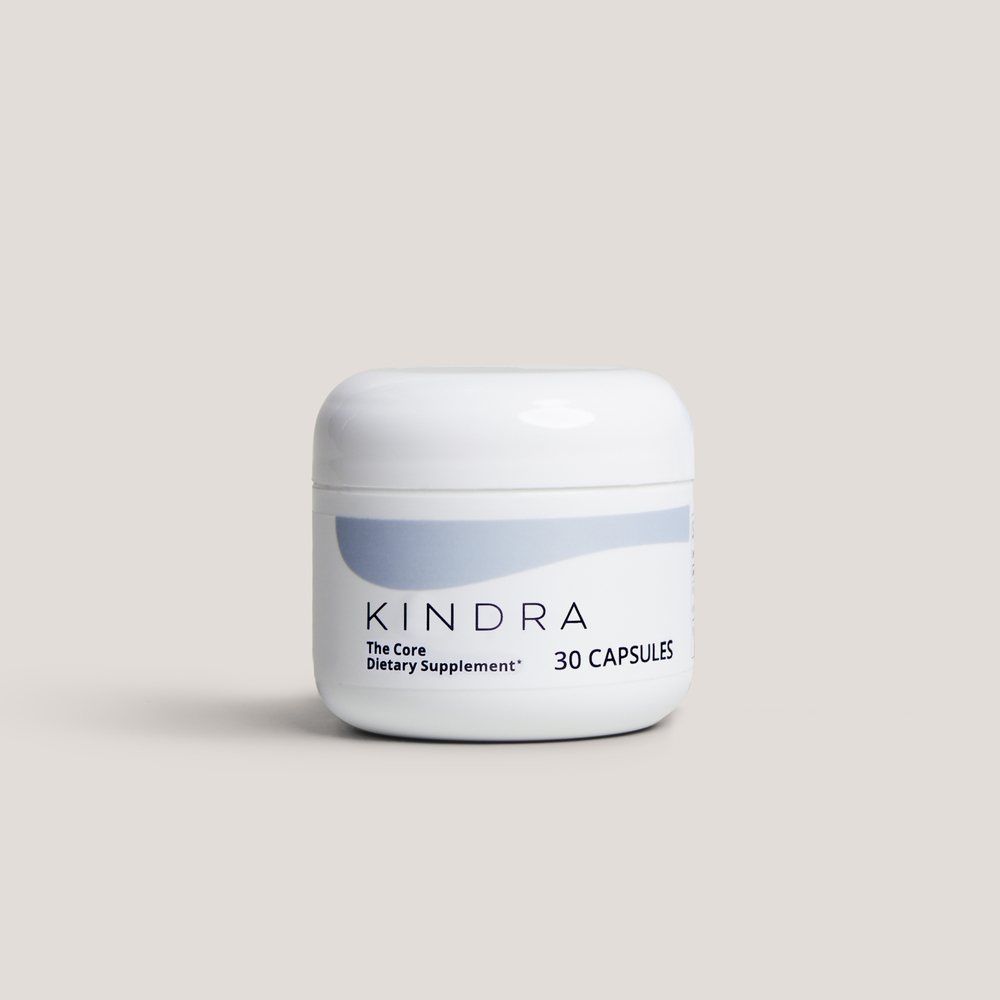 From balancing body and mind to boosting immunity and heart health, Core does it all.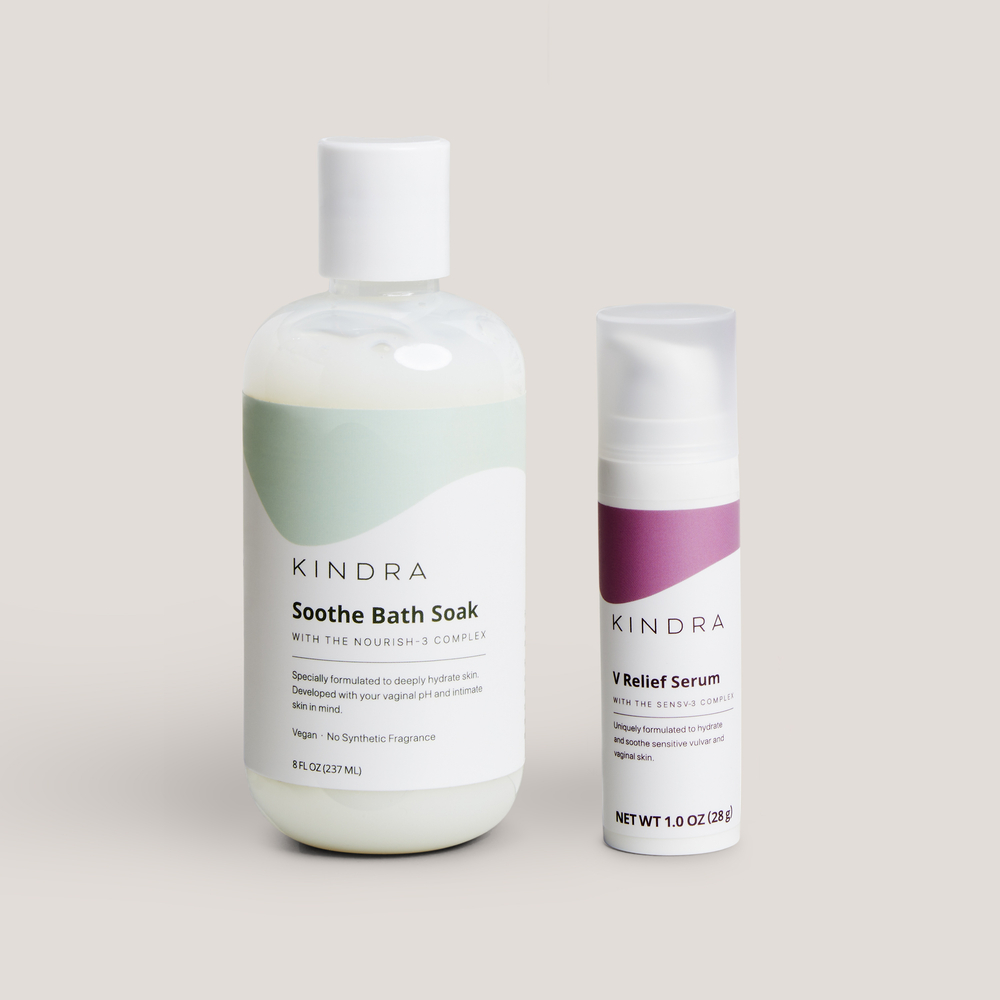 The maximum relief for your vulvar & vaginal discomfort or sensitivity.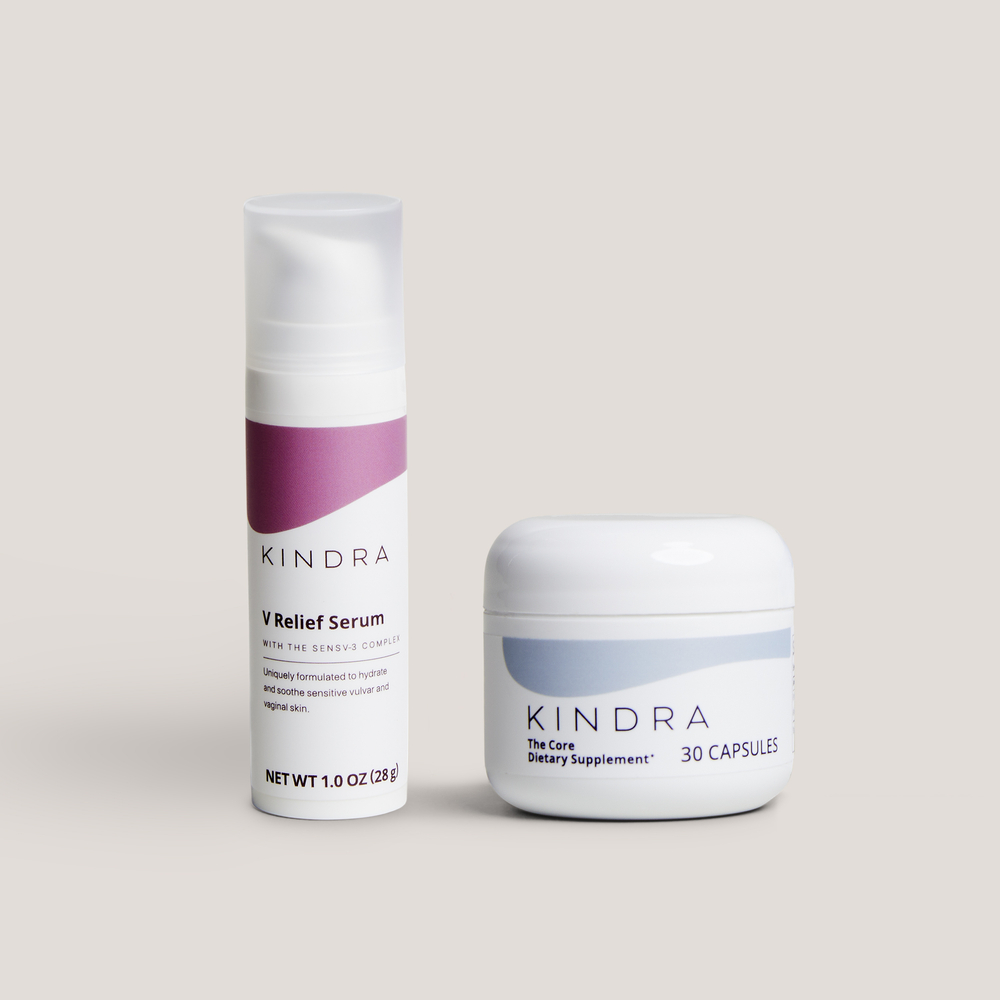 Designed for sensitive intimate skin to reduce discomfort and boost hydration inside and out.
The first bath soak specifically formulated for women experiencing vaginal discomfort or shifting vaginal pH during midlife.