From balancing body and mind to boosting immunity and heart health, Core does it all.
From $47
Our body-balancing night supplement promotes sleep and relaxation so you can rest easy.
From $37
Feel fresh and focused with our energizing, antioxidant-packed hero.
From $37
Our best-selling combination designed to boost hydration inside and out.
Subscribe & Save | $96 $75
NEW PRODUCT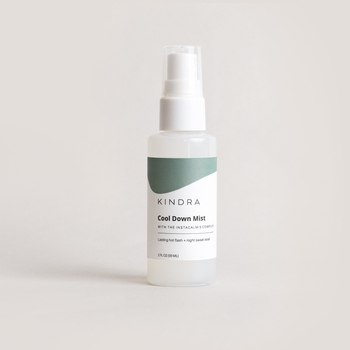 Feel the relief of an instant skin cooling sensation, lasting up to two hours, to help relieve hot flashes and night sweats.
Subscribe & Save | $32 $27
The first bath soak specifically formulated for women experiencing vaginal discomfort or shifting vaginal pH during midlife.
Subscribe & Save | $34 $28
Our Full Regimen works as a system to holistically support your body's changing needs.
Subscribe & Save | $170 $132
Kindra's line of supplement essentials will leave you feeling fresh, rested and focused.
Subscribe & Save | $121 $94
Enjoy improved dryness in your intimate areas, healthy circulation, restful sleep, and a cool, calm you.
Subscribe & Save | $86 $66