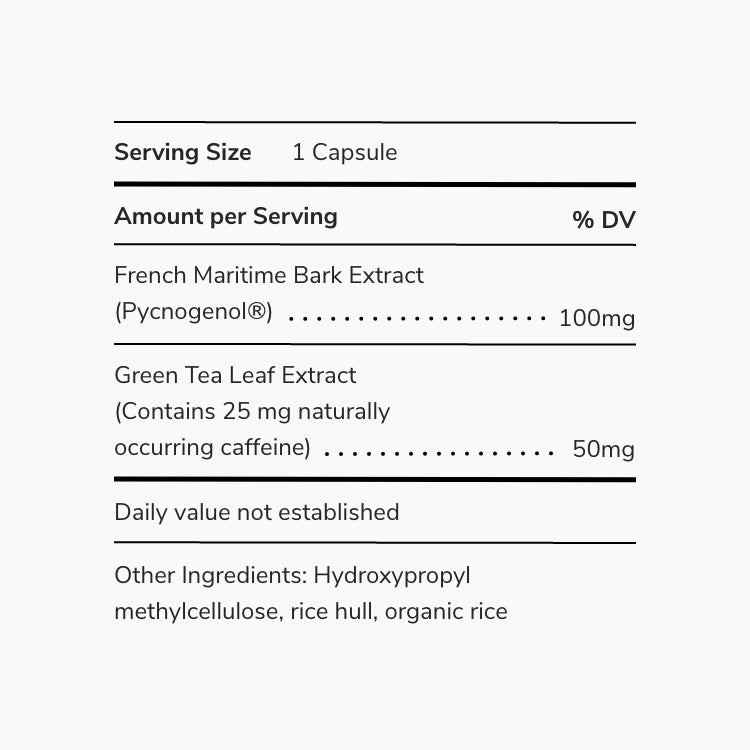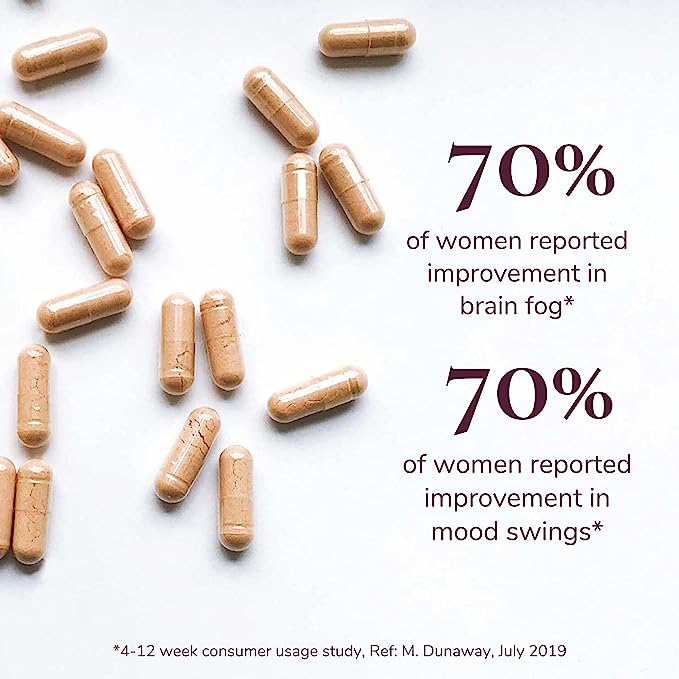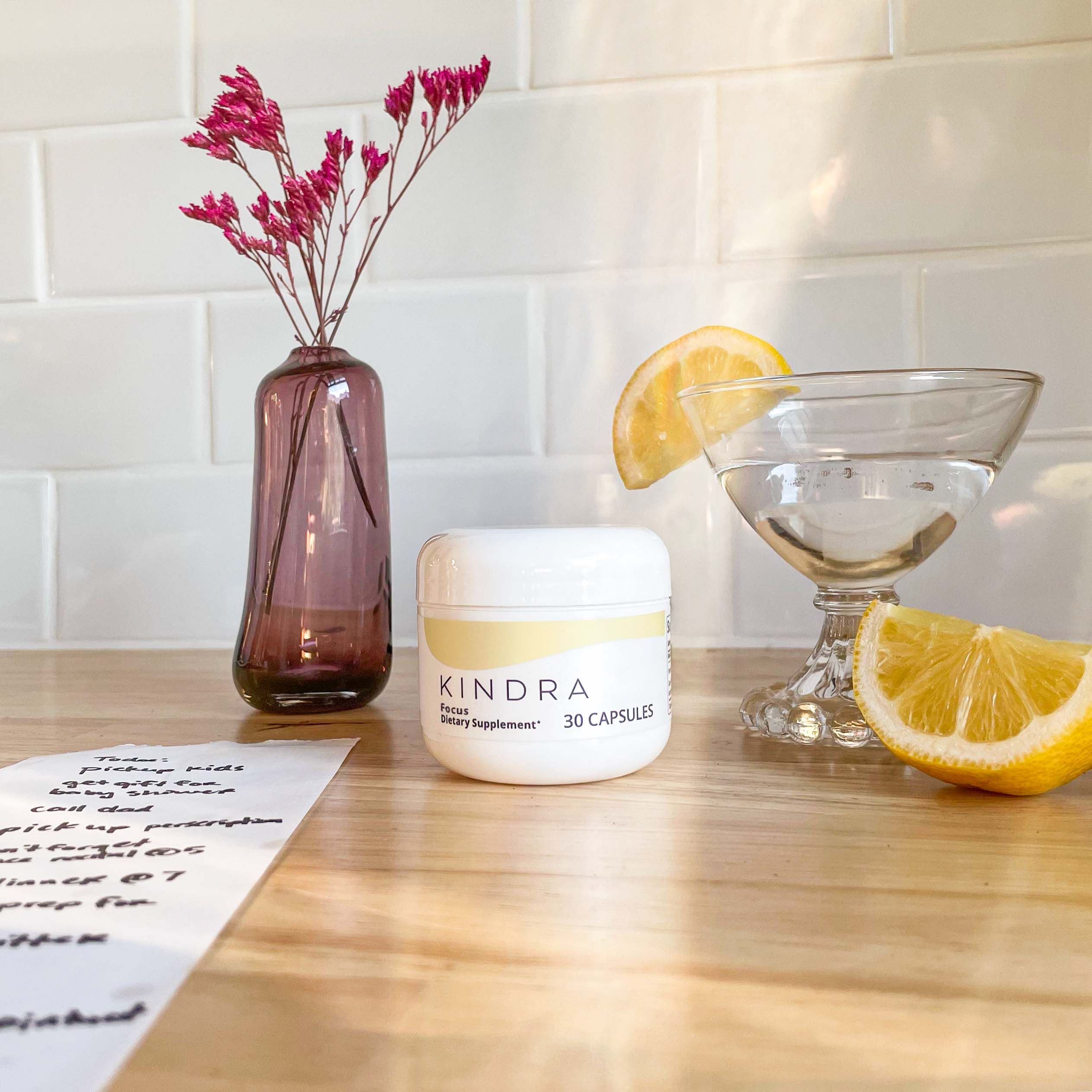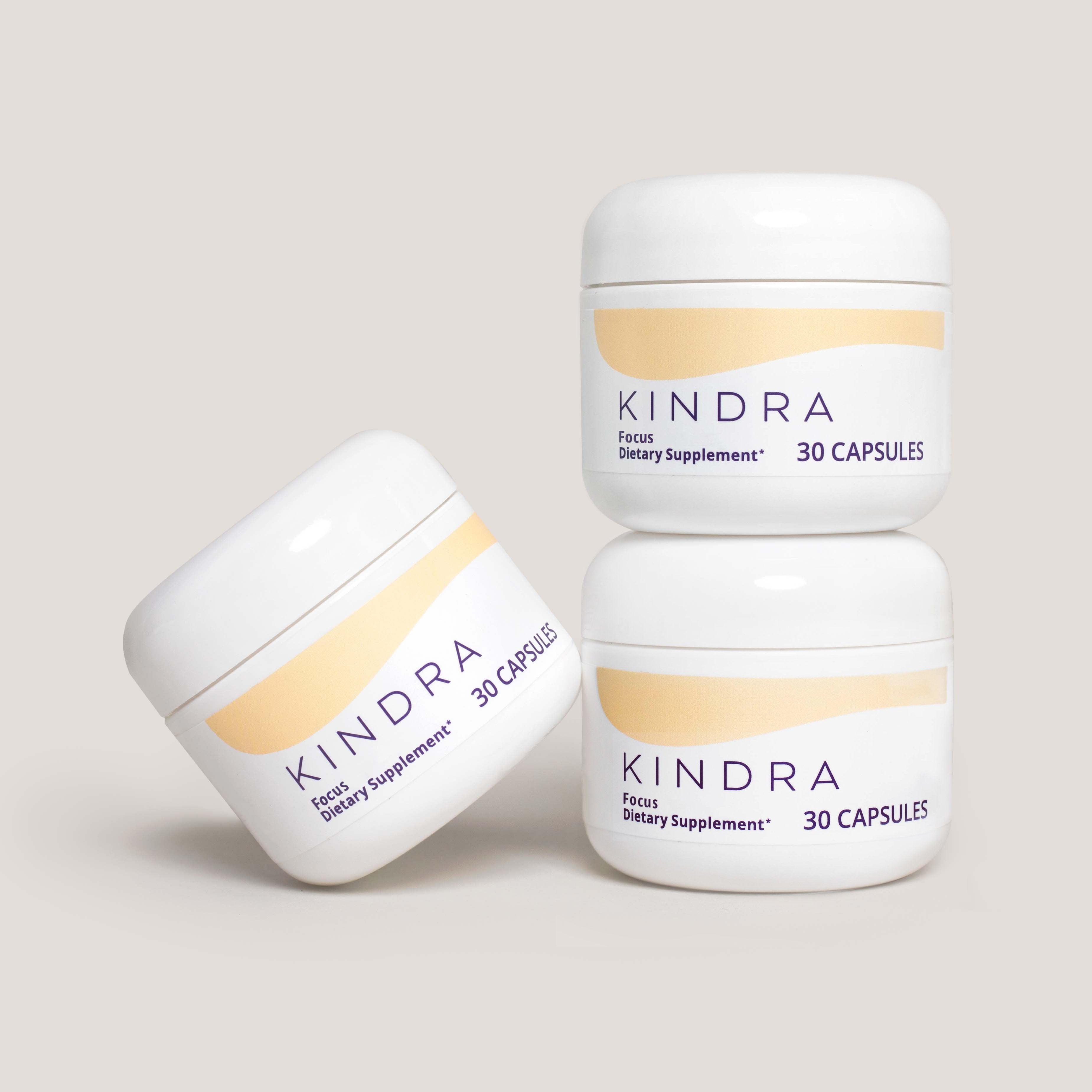 TARGETED SUPPORT
With the power of super antioxidants Pycnogenol® and Green Tea Leaf Extract combined, this all-in-one, natural supplement gives you a boost of energy without the jitters. Benefits include improved... read more
RISK-FREE! 30 DAY MONEY BACK GUARANTEE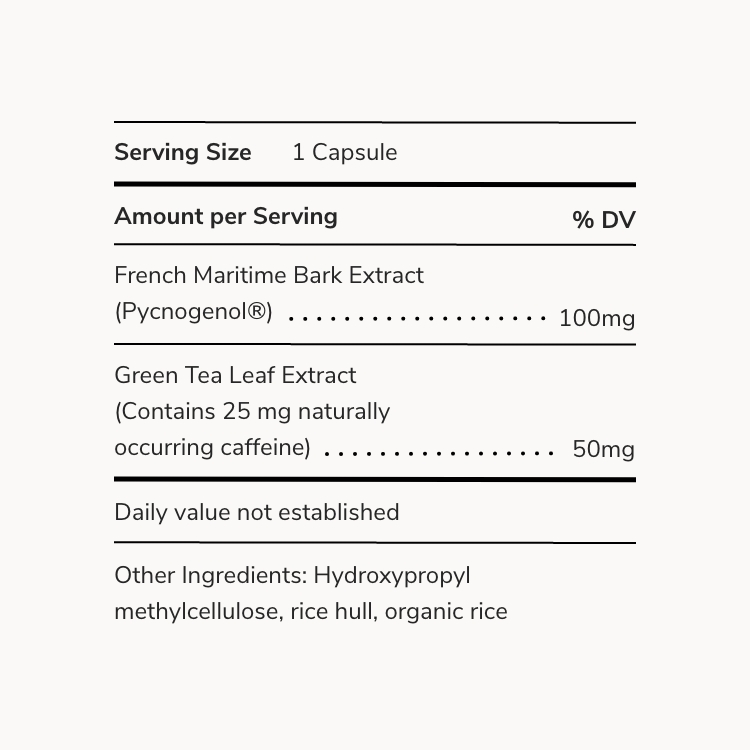 Brain Fog
Fatigue
Hot Flashes
Night Sweats
One capsule, once a day, with food. To enjoy best results, commit for 90 days to this new routine.
Works great!
Helps me juggle work, family, and everything in between! Thank you, Kindra. I was really struggling, but Focus has honestly made my life noticeably easier since I entered peri.
- Lisa
Helps brain fog
This product immediately remedied my brain fog. I've been taking it daily for almost two months. I notice if I forget to take it.
- Minnie50
Please Believe The Hype!!!!
It REALLY WORKS! I'm Hot Flash Free for the first time in MONTHS!!!!
- LeisaJT1107
Clean. Simple. Effective.
Certified Cruelty-Free
Clinically tested ingredients
Estrogen Free*
Gluten-Free
Non-GMO
Vegan
No Sugar Added
No Artificial Ingredients
*We mean REALLY estrogen-free, as in 0% estradiol or progesterone.
Proven Results
The Focus Supplement is wellness that works.
Improvement in difficulty concentrating (1)
Improvement in memory lapses (2)
Decrease in hot flashes (2)
**Sources: JANA, 2008; 11 (1): 50-56 (1), PANMINERVA MED. 2011; 53 (Suppl. 1 to No. 3): 65-70. (2)
Key Ingredients
Tap to Explore the Science
Green Tea Leaf Extract
Pycnogenol®
Pycnogenol®, Green Tea Leaf Extract, Hydroxypropyl methylcellulose, rice hull extract, organic rice
Ask Us Your Questions
We've Got Answers
Yes. All of our products are estrogen-free, (really, 100% free of estradiol). Our products are also progesterone-free. Kindra is committed to offering effective, non-prescription solutions that are estrogen-free for women experiencing menopausal symptoms. Hormone Replacement Therapy, or treatment with Estrogen, may or may not be the right option for you. We recommend speaking with your medical provider about what options may be best. Not sure how to bring it up with your physician? Email us at
hello@ourkindra.com
and we can share some guidance!
The ingredients in all Kindra products are well-established supplement ingredients. Each of the ingredients and products have been assessed by safety experts.
Take one capsule anytime during the day with food. For best results, daily use for a minimum of 60 days is important. To continue to help manage menopause symptoms, use daily ongoing.
Consult your health provider prior to using these products if you are taking medications, whether prescription or over-the-counter, or other supplements. Some dietary supplements have been found to interact with medications.
Yes, Kindra is Leaping Bunny Certified. This means our products are guaranteed to be 100 percent free of animal testing. Our ingredient suppliers and/or manufacturers have made the same pledge. All Leaping Bunny companies must be open to independent audits, and commitments are renewed on an annual basis. You can learn more on our Leaping Bunny FAQ page
here
.