Your New Secret Tool to Rebuild Intimacy Is Here
It'll be the most fun thing on your nightstand - guaranteed.
Did You Know?
In midlife, your partner's body undergoes hormone fluctuations, which can result in tender and painful vaginal dryness. That means you may need to rethink what works when it comes to intimacy. Things that used to work might not work anymore.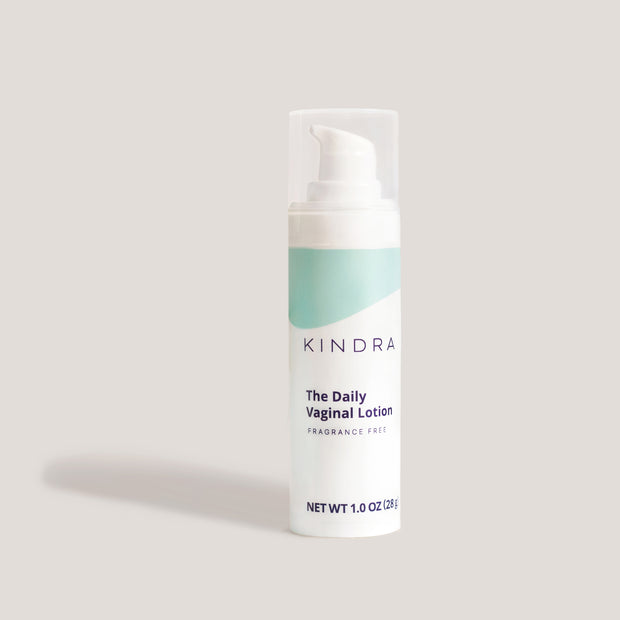 Science-Backed & Clinically-Proven
Our team of world-renowned researchers put our vaginal lotion to the test - here's what women had to say about our lotion. No gimmicks. No BS.
report their intimate area feeling moisturized and less dry after one application
say it feels like natural lubrication
reported improvement in discomfort during intimacy
*Survey of 40 post-menopausal women who used the Kindra Daily Vaginal Lotion daily for 3 days
Designed for Long-Lasting Hydration
Our clinically-studied, water-based vaginal lotion boasts niacinamide, helping to rebuild the compromised skin moisture barrier through the power of nourishing ceramides. Supercharging this process is a trifecta of skin-critical, restorative lipids including coconut, safflower, sunflower oils - for maximum skin hydration and cell nourishment.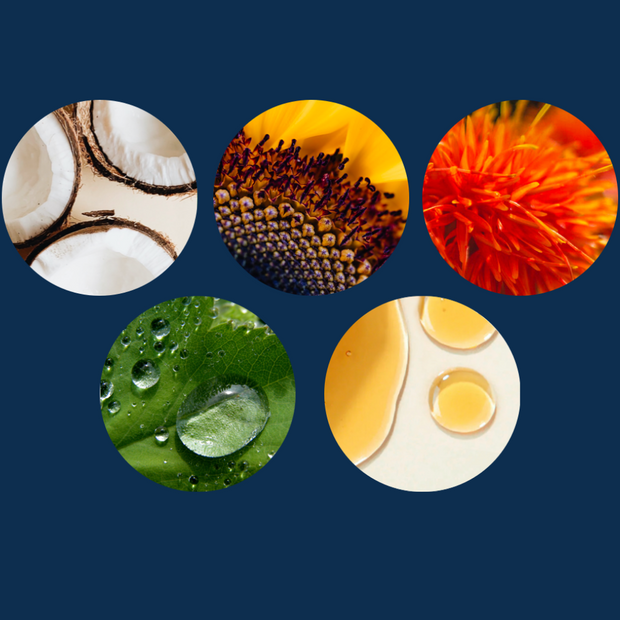 Risk-Free Shopping
Kindra offers risk-free shopping with free shipping, discreet delivery, and free returns in 30 days, no questions asked. Try it out worry-free.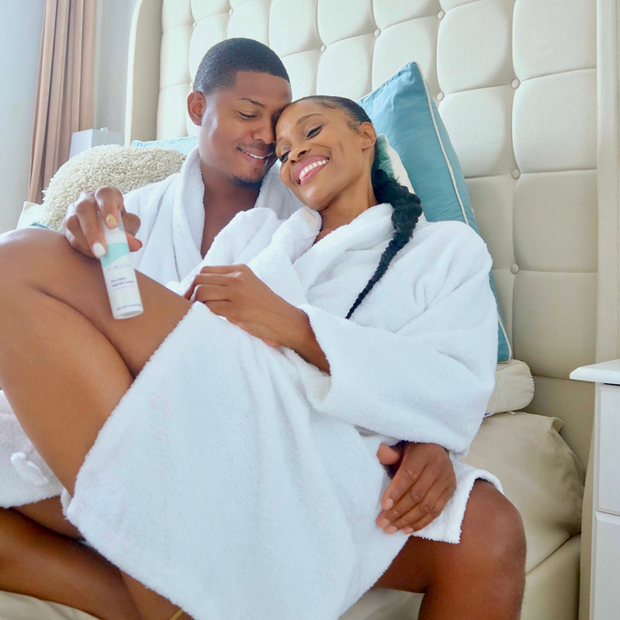 "I got this for my wife a month ago and it made a huge difference for our sex life. She's back to feeling like herself. Safe to say, she's feeling better and so am I! LOL"
"I used to avoid intimacy because I was so dry down there. Tried this product and had the best night ever with my husband. It was so good, he said we made a baby. And I'm 58!"
"Kindra has literally saved my marriage. It's been a game changer in the bedroom! No more pain for her during sex. She loves it, I love it!"
Ready to spice things up in the bedroom?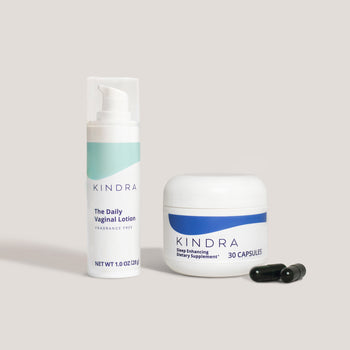 Enjoy improved dryness in your intimate areas, healthy circulation, restful sleep, and a cool, calm you.
Subscribe & Save | $86 $66
MODERATE DRYNESS
This beloved formula soothes mild to moderate vaginal dryness with long-lasting hydration.
From $54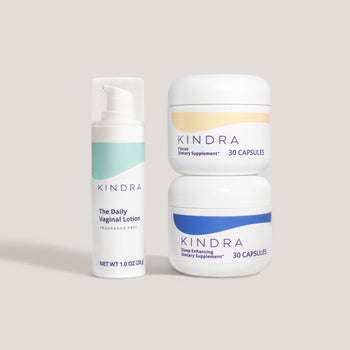 These formulas work together to improve circulation, mental clarity, sleep, and create a cool, calm you.
Subscribe & Save | $123 $94