The Real Deal on Black Cohosh
See how Kindra compares to other known menopause remedies on the market to beat hot flashes.
Ingredient Spotlight: Pycnogenol
Pycnogenol®, also known as French Maritime Pine Bark Extract, is one of nature's most powerful antioxidants. Pycnogenol has been tested in controlled clinical studies, shown to improve sleep, brain fog, hot flashes, night sweats, and even hydration from the inside out. This super ingredient can be found in our Core, Energy, and Sleep supplements.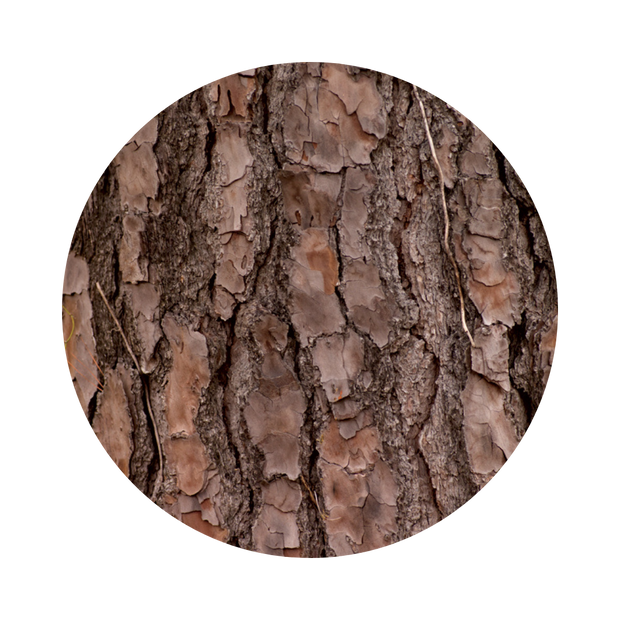 Real Results
In consumer usage studies evaluating the benefits of Kindra hero ingredient duo, Ashwaghanda and Pycnogenol:
of women reported improvement in brain fog
of women reported improvement in hot flashes
of women reported improvement in mood swings
What Sets Us Apart
Kindra's line of estrogen-free supplements was developed by women, for women, to relieve the most disruptive signs of peri/post menopause including hot flashes, sleep disruption, and brain fog.
5 Reasons to Try Kindra Supplements
Ready for real relief. Read more about our dynamic line of wellness supplements.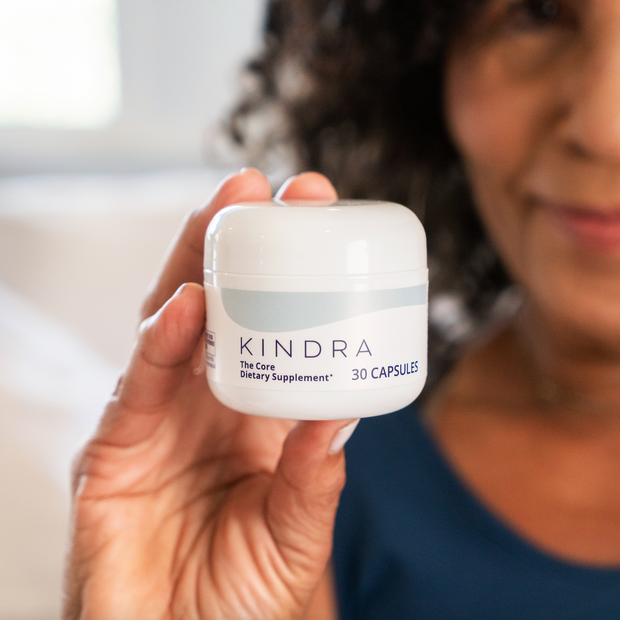 "I've tried everything on the market these past 10 years that claimed to help hot flashes and night sweats and nothing worked until this! I just started taking it and already feel a difference."
Please Believe The Hype!!!! It REALLY WORKS! I'm Hot Flash Free for the first time in MONTHS!!!!
"It really works! I was struggling with night sweats before and nothing my doctor gave me helped. I found Kindra and the night sweats are gone! I could not be happier with my results."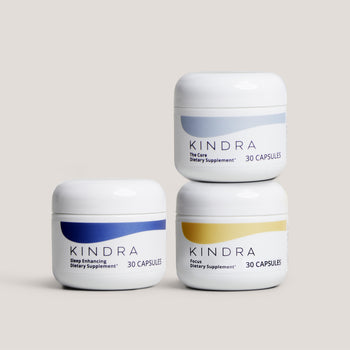 Kindra's line of supplement essentials will leave you feeling fresh, rested and focused.
Subscribe & Save | $121 $94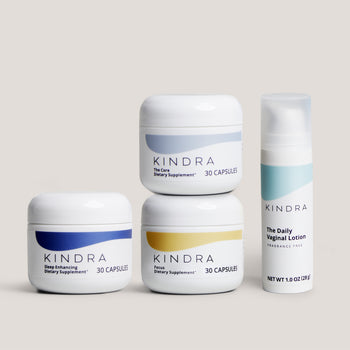 Our Full Regimen works as a system to holistically support your body's changing needs.
Subscribe & Save | $170 $132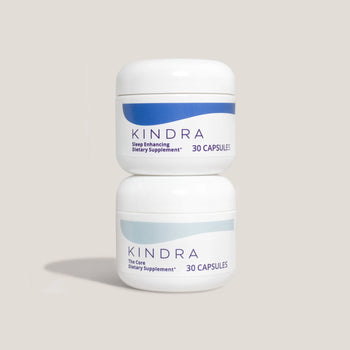 Super-antioxidants Pycnogenol® and Ashwagandha potently power this bundle.
Subscribe & Save | $84 $65