1. Science-backed, clinically-proven, real results from women like you
Kindra's line of essentials are formulated with clinically-studied ingredients, demonstrating full-range symptom relief over time. Each supplement is backed with years of research and development to identify the most potent and impactful formulations and supported by rigorous consumer testing with women just like you.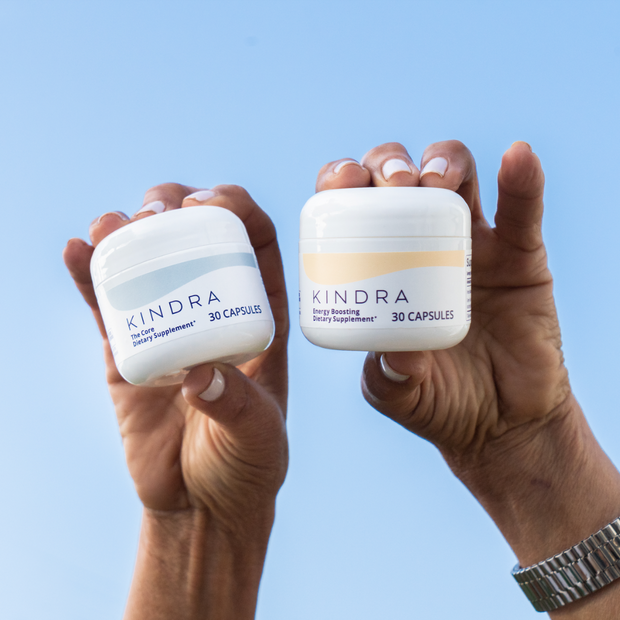 2. Powerhouse Ingredients
Our supplements are unique to your particular peri/menopause concern with a range of herbaceous ingredients. Pycnogenol promotes healthy circulation, hydrated skin, and heart health. Ashwagandha is a natural adaptogen proven to reduce stress, lower anxiety, and promote sleep. This combination is so effective, we added it to our Core and Sleep supplements.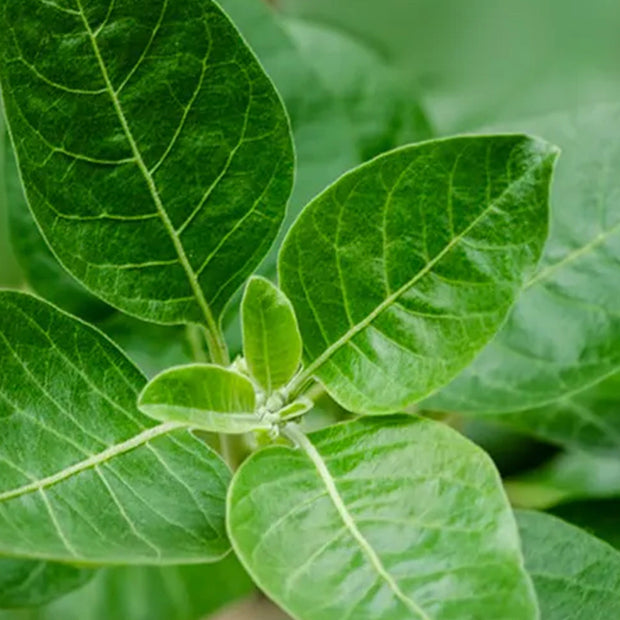 Proven Results
In consumer usage studies evaluating the benefits of Ashwaghanda and Pycnogenol together*
of women reported improvement in hot flashes after 12 weeks of use
of women reported improvement in perceived sense of stress after 12 weeks of use
of women reported improvement in disrupted sleep after 12 weeks of use
3. 100% Natural and Estrogen-Free
Kindra is committed to offering effective non-prescription options that are estrogen-free. There are many options available for treatment of menopausal symptoms. Estrogen may or may not be the right option for every woman. Talk to your health care professional about what options may be best for you.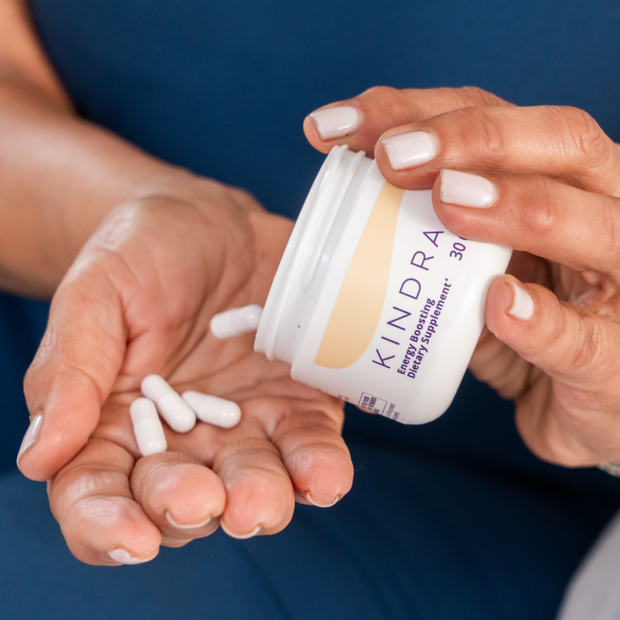 4. Discrete delivery. At your door. On your time.
Subscribe to the Kindra essentials for convenient monthly delivery, or tell us what schedule works for you. No commitments. Easy-to-cancel subscription. You're in control.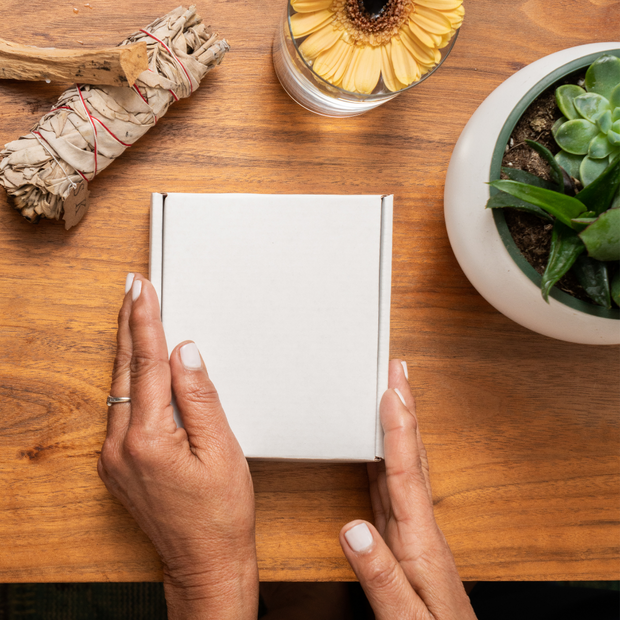 5. Personalized regimen tailored to your unique needs
No two bodies menopause the same. Take the expertly-curated Kindra quiz to help you prepare for, manage, and embrace your body's natural hormonal shifts. We'll tell you exactly which Kindra products are right for you, right now. Answers and clarity in just 3 minutes.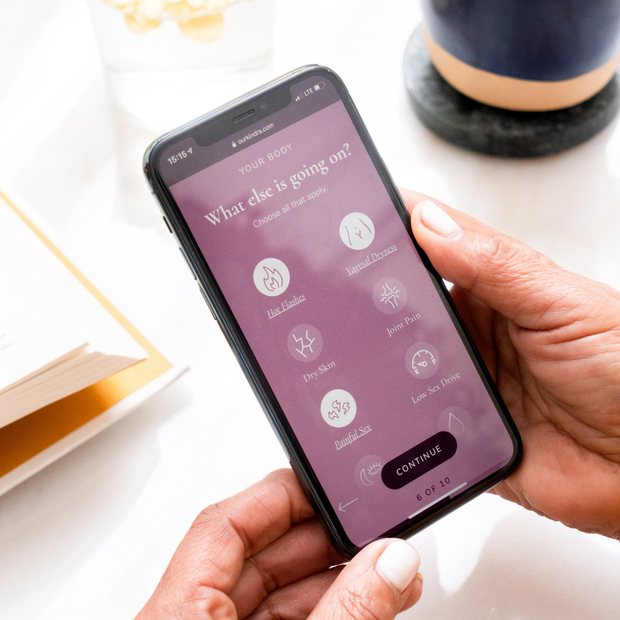 I was using Estroven and suffered through the recommended 60 days. I had no symptom relief at all.  In fact the hot flashes and night sweats got worse.  I have only been on Kindra for 3 days and have already experienced tremendous results.  Not only are there fewer episodes, but they don't last as long and are not as severe.
Because of this Kindra's supplement I stopped taking other sleep aids. I've been sleeping and can hardly believe it. Feeling good!
I was so skeptical of this item, but I have been pleasantly surprised. It has increased my energy and focus immensely.
From The Kindra Journal
Expert guidance for your menopause journey.