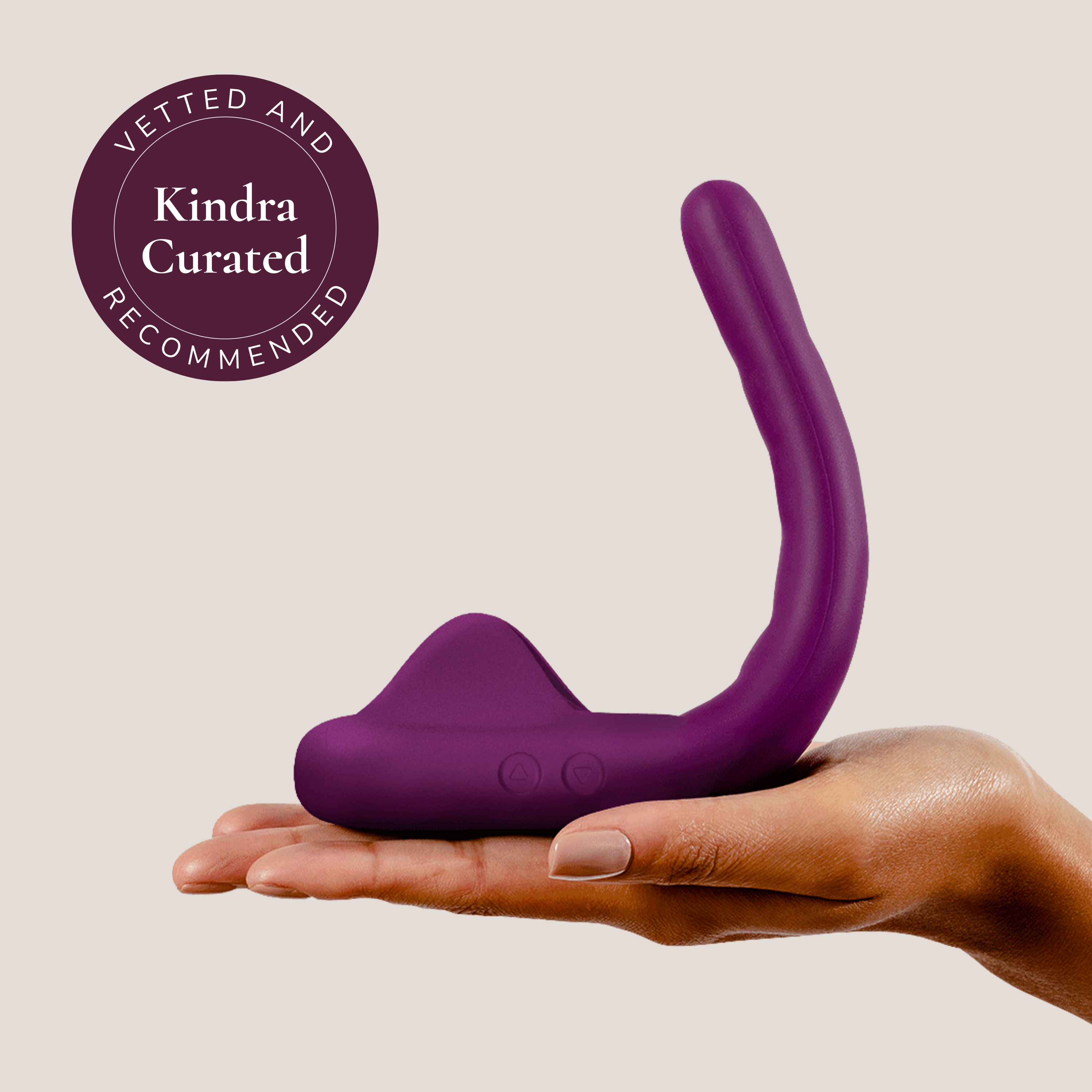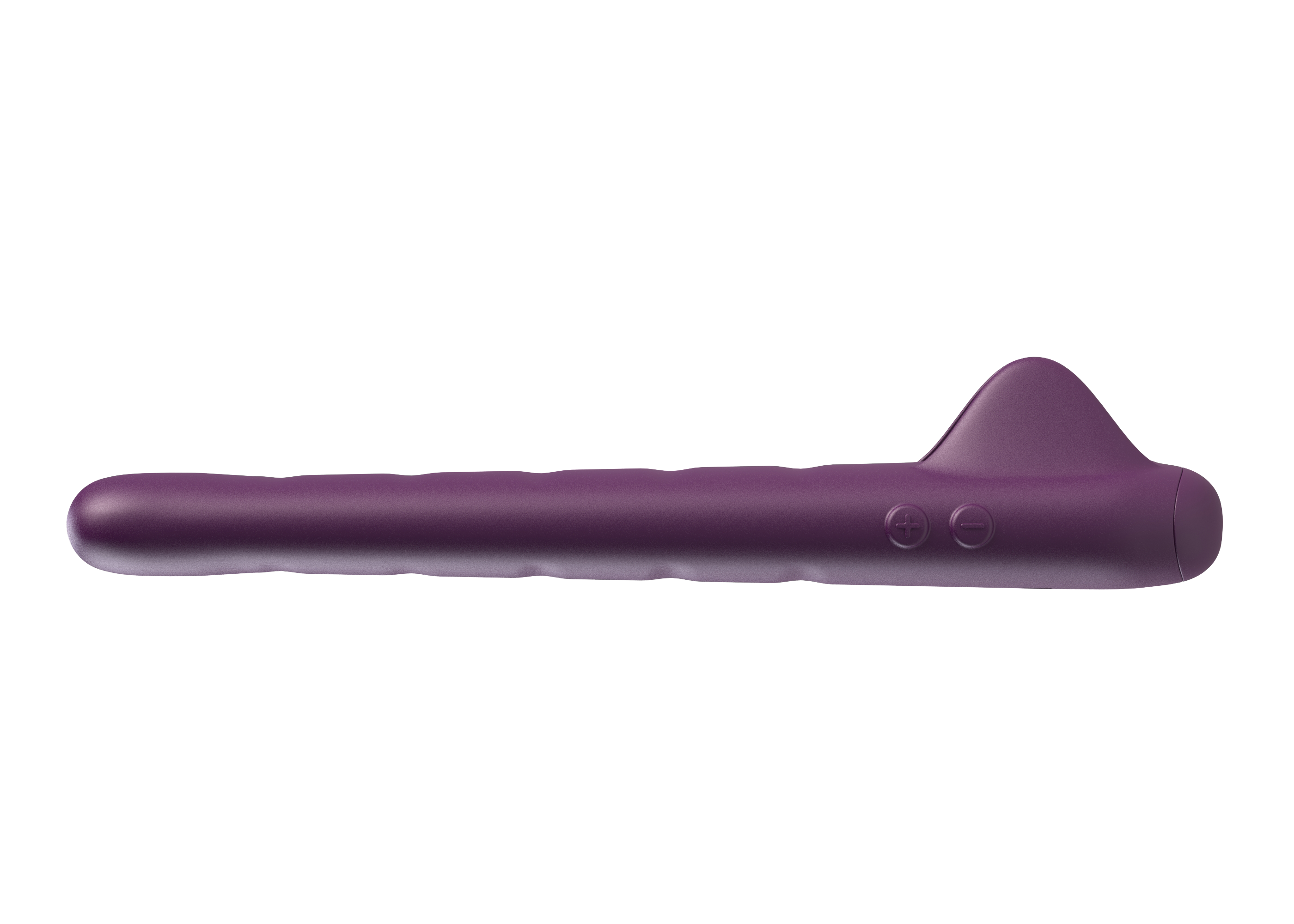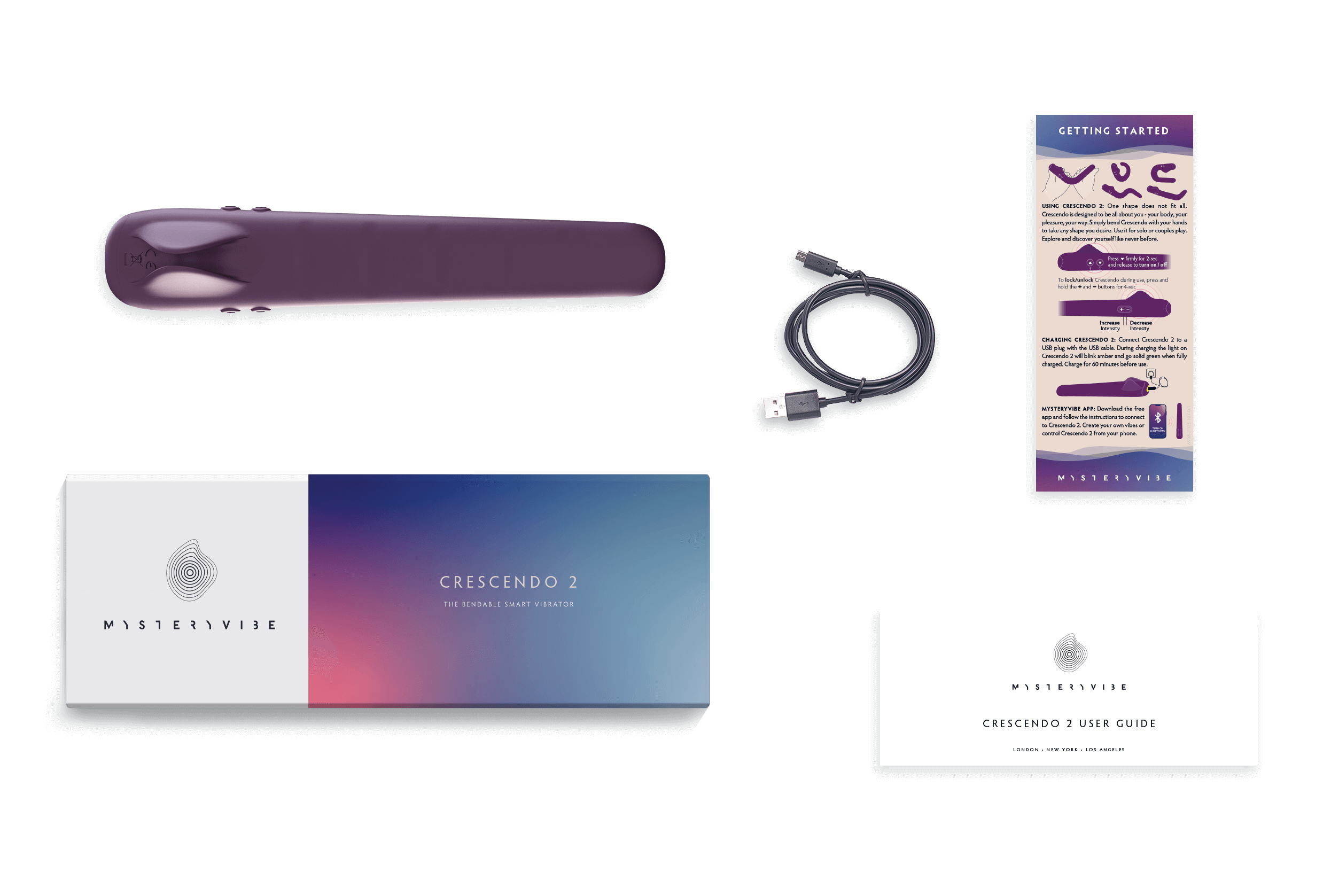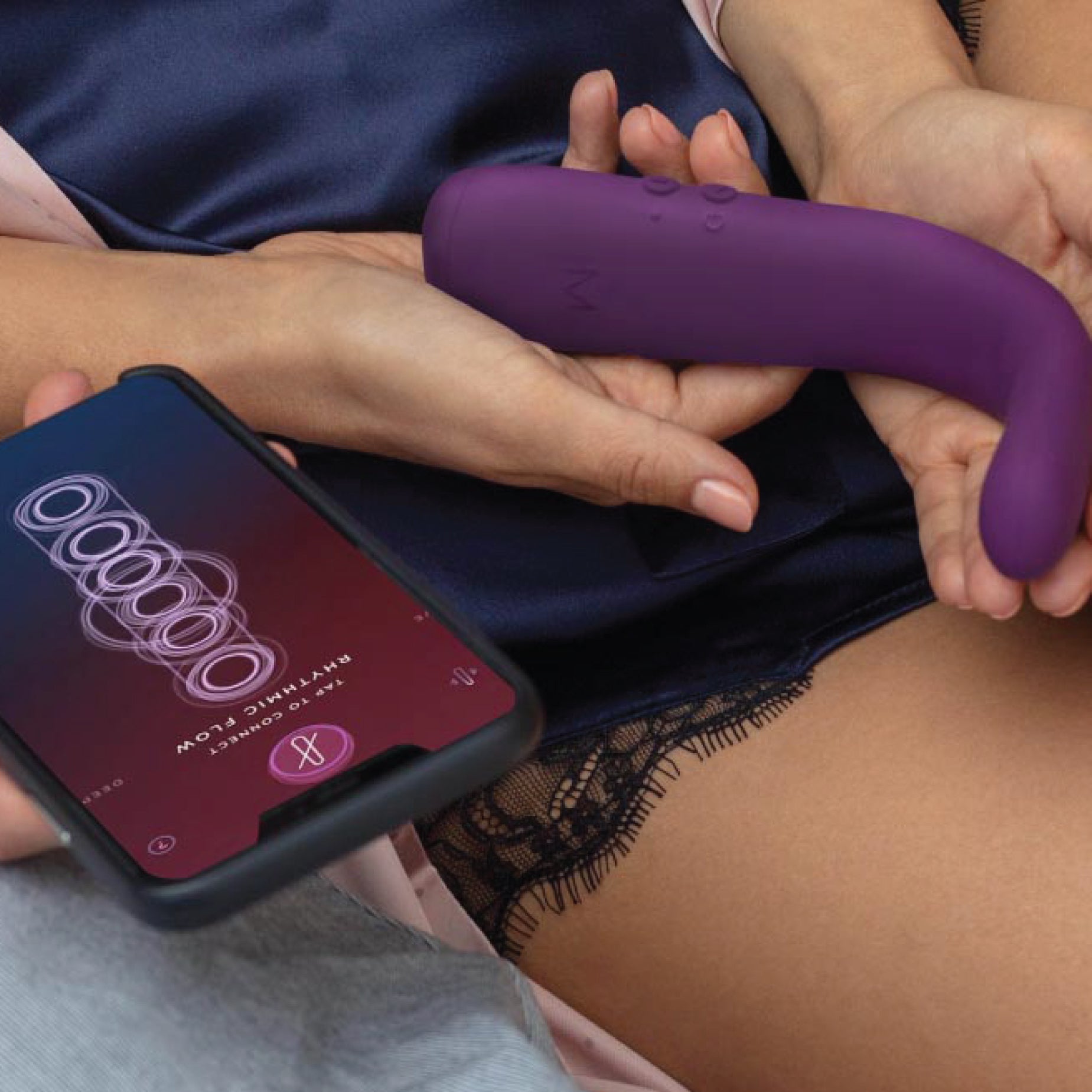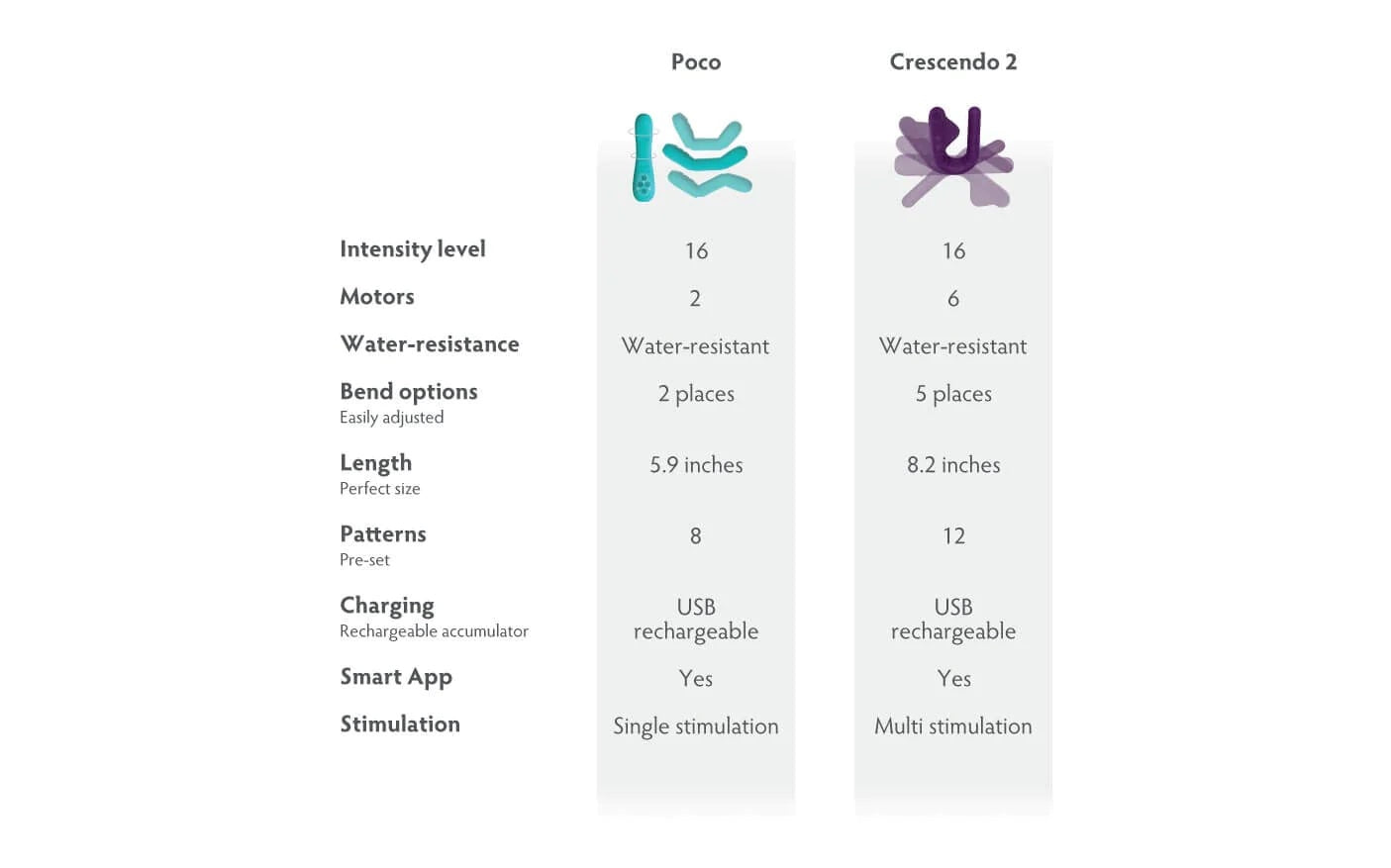 *NEW*
Processing times have temporarily increased and orders are expected to ship with a 3-5 day delay.
Crescendo 2 is the world's first ultra-flexible vibrating device designed to help reduce pelvic pain. Its revolutionary body-adapting design mimics human fingers and... read more
RISK-FREE! 30 DAY MONEY BACK GUARANTEE
Beautiful silky smooth Crescendo 2 made from body-safe silicone
Charging USB cable
Quick Start Guide
User Guide

Painful Sex

Low Libido
To charge your Crescendo 2, plug in the micro USB into the front of the device and connect the other end of the USB wire to any USB power source. Within 1 hour your device will be fully charged and ready to use.
Using your hands, bend the Crescendo 2 into a shape that can reach the area you want to stimulate.
Turn on your device and circle through the various pre-set vibrations to find the one you like most.
Set the intensity that you find more comfortable.
Insert Crescendo 2 to try it. Try out different shapes till you find the one that works best for you.
Designed with over 8 years of extensive medical research, Crescendo 2's revolutionary body-adapting design mimics human fingers and bends to fit all body shapes and sizes. This allows it to deliver precise vibrations on the pelvic floor exactly where stimulation is needed, promoting better blood flow, reduced pain & increased arousal
In a recent clinical study, Crescendo 2 was shown to improve Genito-pelvic pain and penetration disorder by an unprecedented 480%.
Crescendo 2 is also:
100% Waterproof
Smart app compatible
Customizable with 12 preset vibes & 16 intensities
Handmade
Why We Love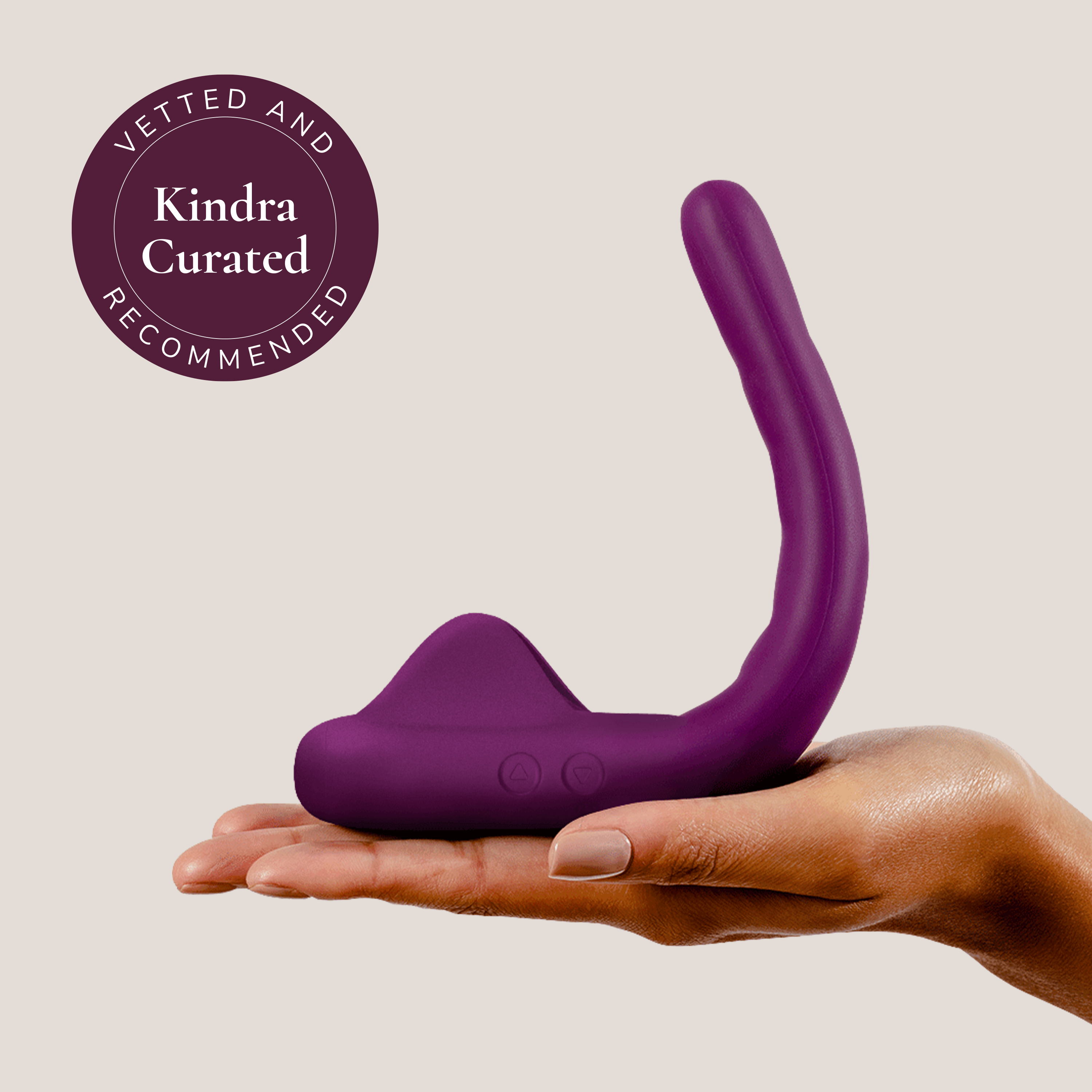 Crescendo 2
Crescendo 2 is the world's first vibrator designed to mimic your fingers. It's infinitely flexible so you can bend it to fit your body, whatever your size. Reach, discover & arouse erogenous zones from G-spot to P-spot. Enjoy targeted stimulation precisely where you want them. Additional benefits include:
100% Waterproof
Smart App Compatible
Handmade with Premium Silicone
6 Vibration Zones
12 Preset Vibes
16 Intensities
Ask Us Your Questions
We've Got Answers
Kindra: Curated is a collection of our top recommended and vetted menopause solutions that will help make your life easier.
Yes, Crescendo 2 is an incredibly versatile vibrator that can be used both externally or internally during sexual intercourse.
Crescendo 2 is unique in several ways and the most exciting being that owning Crescendo 2 feels like owning infinite toys in one! Due to its bendable design, its applications are endless. You can bend Crescendo 2 into any shape that works for you or your partner, of which include:
'C' shape - curved to stimulate the clitoris and G-spot at the same time
S' shape - to stimulate the G-spot while your partner performs oral sex
'J' shape - to curve around the head of the penis for stimulation.
Crescendo 2 is designed to be a truly unisex and gender-neutral vibrator so people of all orientations and identities can enjoy it. Crescendo 2 has six motors along the length of its shaft, all strategically placed to target multiple erogenous zones throughout. All the motors can be individually programmed and controlled using the app so you can create and save vibes that are completely tailored to your preferences
Our relationship with sexuality starts with our fingers. They are our very first 'sex toy' and our introduction to pleasure. Our fingers help us discover and stimulate our erogenous zones. That is why we designed Crescendo 2 to create the ultimate finger that can be bent into any shape to reach, discover, and arouse the deepest parts of our bodies, parts we didn't know existed and achieve new heights of pleasure.
A lot of our customers tell us that Crescendo 2 is their very first vibrator. We think it is the perfect vibrator for anyone looking to explore, discover and stimulate their body in new ways. As every body is unique, Crescendo 2's bendability allows users to personalize their vibrator in ways traditional sex toys cannot. You never have to worry that Crescendo 2 won't be a good fit, which is why Crescendo 2 makes the best vibrator gift for your partner.
Crescendo 2 is 100% waterproof, has seamless wireless charging, long battery runtime from a quick full charge, and 16 intensities. It's also 100% customizable and can be bent in five places to create as many shapes as you want.
The Crescendo 2 is 8.7 inches long. At it is widest point it is 1.7 inches wide and at it is smallest point 0.8 inches wide. The length of the device allows for extra flexibility.
Your order will ship within 2 business days and we will notify you via email with tracking information when your order ships. Kindra: Curated products will ship separately and may arrive in different packaging.
Products with unopened packaging and are unused may be returned for a refund to the original payment method. If your device has been opened or used, you'll receive Kindra store credit which expires in 1 year. Credits are for the price of the product, and do not include shipping fees
Read. Watch. Do.
The Kindra Journal is here to feed your mind with new science, ideas, and stories by and for women.