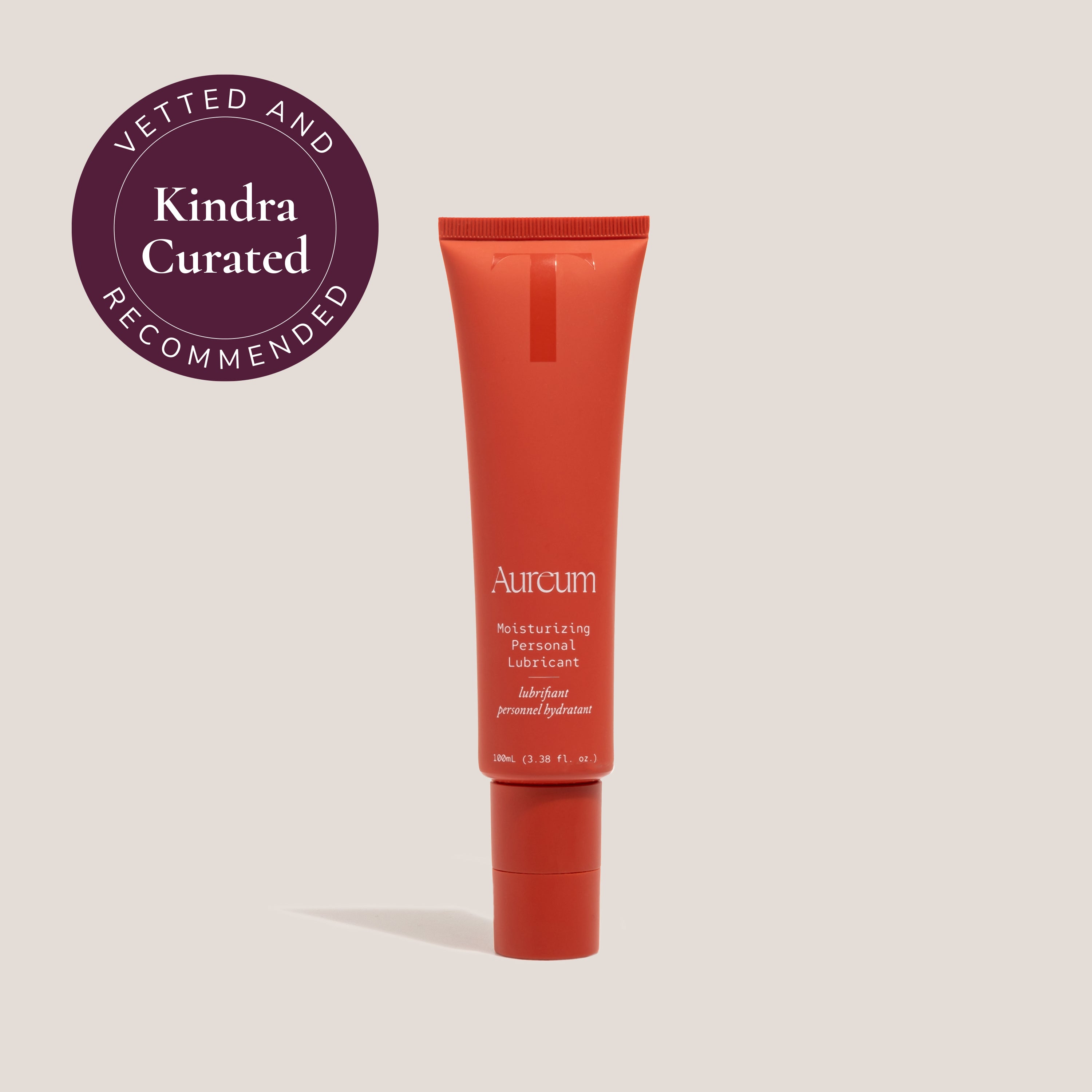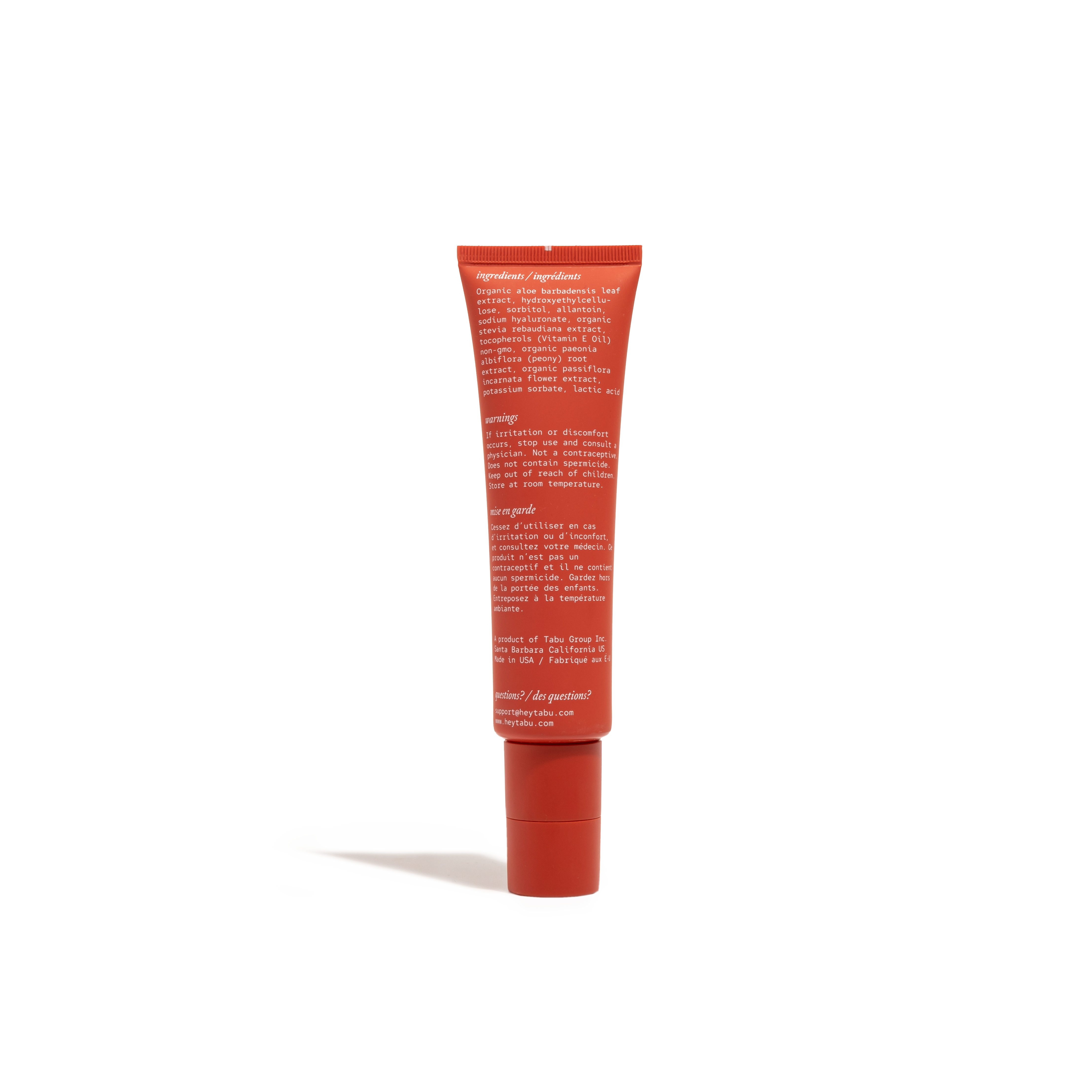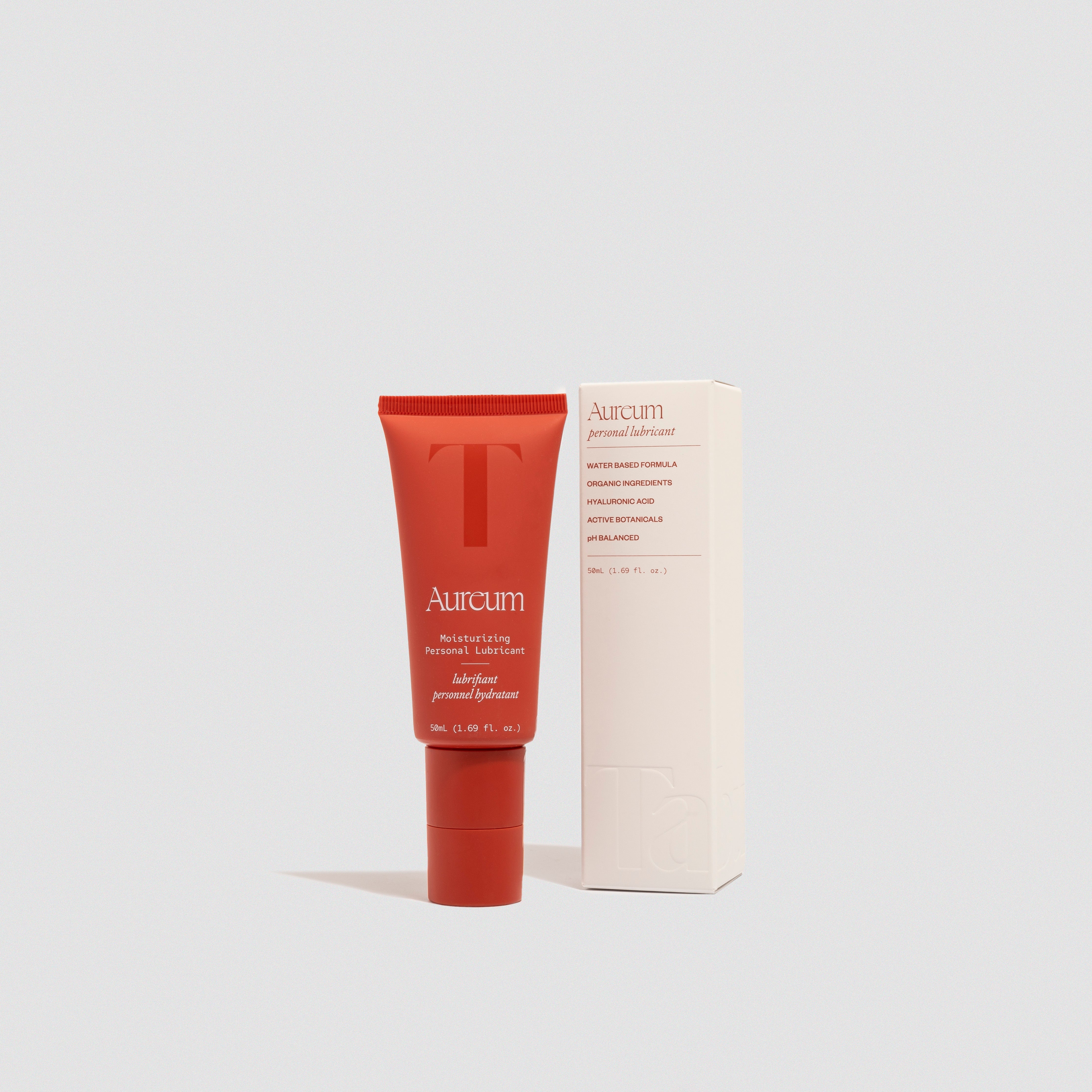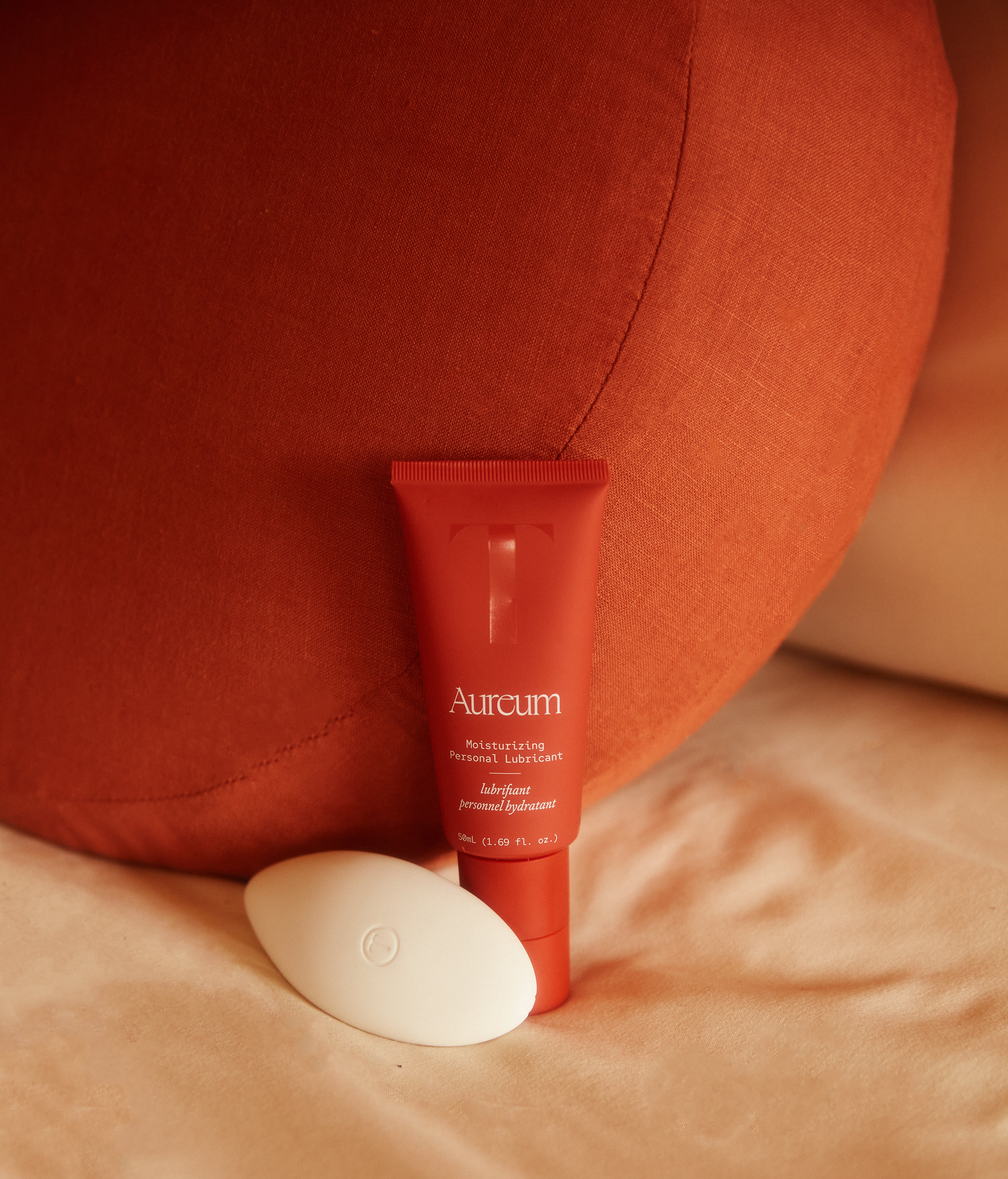 Water-based and made from organic aloe vera, hyaluronic acid, and natural plant extracts, the Aureum Lubricant is soft, smooth, and never sticky. The formula is rich in omega-6 essential fatty acids to protect from dryness, and... read more
RISK-FREE! 30 DAY MONEY BACK GUARANTEE
Organic Aloe Leaf, Hyaluronic Acid, Organic Passion Flower, Organic Peony Root, Tocopherol (Vitamin E), Allantoin, Lactic Acid, Hydroxyethylcellulose, Organic Stevia, Sorbitol, Potassium Sorbate

Painful Sex

Vaginal Dryness

Low Libido

Vaginal Discomfort
We recommend applying the lubricant directly to your massager, fingers, or partner. Then, apply a bit more to your vulva and vagina for extra comfort. The Aureum Lubricant is water-based and safe to use with latex and polyisoprene condoms, as well as other sexual wellness products. It is formulated to be gentle on our vaginal tissues and is safe for both internal and external use.
Aureum Lubricant!

Aureum Lubricant is awesome!! It really is helpful and makes intimacy so much more enjoyable and pain-free. The packing of this product makes using the product easy! I have tried many lubricants in the past and nothing compares to your product. I am so happy I discovered Aureum. I have told my friends and family about Aureum.
Great Find
Happy to find a safe and good- for -you lubricant. Already on my second bottle! Thank you for a great product!
Can't get enough!!!

I ordered the Tabu set last year and couldn't be happier with what it has helped me to do to me/for me! As a result, I was just about out of the healthy and safe lubricant, so definitely needed to order more.
Developed in partnership with clinicians, therapists, and (most importantly) women like you, the Aurem Lubricant is science-backed and is a safe and natural way to address dryness, atrophy, and low libido.
Made with powerful plant extracts to heal and nourish it's also:
Paraben, Glycerin, and Fragrance-Free
pH Balanced
FDA Cleared
Why We Love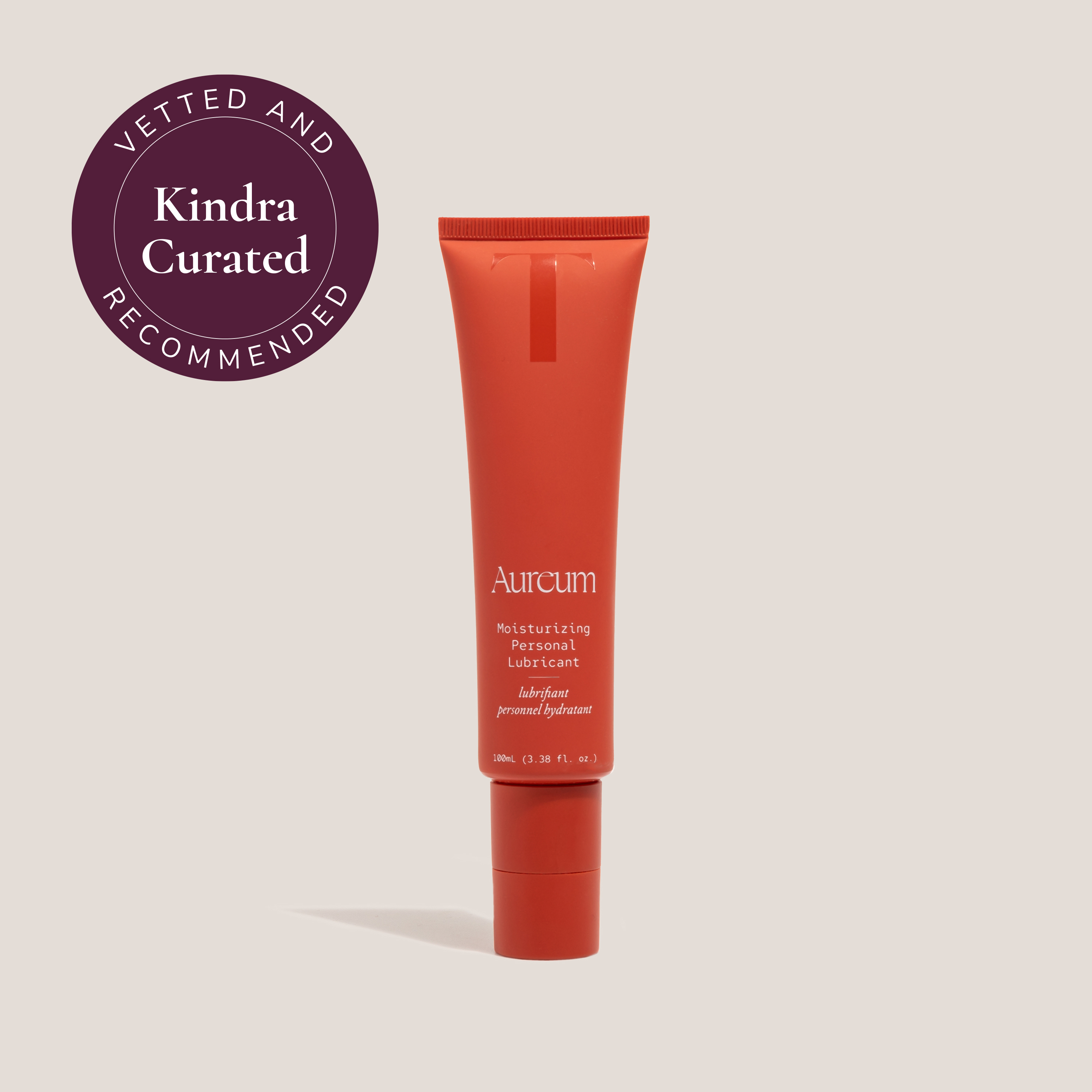 Tabu Aureum Lubricant
Developed in partnership with clinicians and therapists, the Aureum Lubricant is a safe and natural way to address dryness, atrophy, and low libido. Formulated with powerful plant extracts to heal and nourish this lubricant is:
Paraben-Free
Glycerin-Free
Fragrance-Free
pH Balanced
FDA Cleared
Doctor Recommended
Hypoallergenic
Vegan Friendly
Learn more about Aureum Lubricant here.
Ask Us Your Questions
We've Got Answers
Kindra: Curated is a collection of our top recommended and vetted menopause solutions that will help make your life easier.
Our organic lubricant is designed to be applied both in and around your vulva / vagina for partnered or solo sexual activity. While some members do use it as a moisturizer, it is designed to be a lubricant. If you're specifically looking for a vaginal moisturizer, check out our Daily Vaginal Lotion or V Relief Serum
Our lubricant is safe to use orally, provided that the user does not have any allergies to any of the ingredients listed on the bottle.
Here they are as well for your convenience: Organic aloe leaf, Organic peony root, Organic passion flower, Tocopherol (Vitamin E), Hyaluronic acid, Lactic acid, Allantoin, Hydroxyethylcellulose, Organic stevia, Sorbitol, Potassium sorbate
The main difference between water-based and silicone-based lubricants is that silicone-based lubricants may break down silicone-based sex toys over time and are better for usage during water play in the bath or shower. Water-based lubricants tends to dissolve when exposed to water, but can be used on silicon-based toys.
Yes! This organic lubricant is FDA cleared and made from only the finest ingredients.
The organic stevia is rich in antibacterial and antioxidant properties, and sorbitol is a natural humectant that's great for hydration.
Your order will ship within 2 business days and we will notify you via email with tracking information when your order ships. Kindra: Curated products will ship separately and may arrive in different packaging.
Products with unopened packaging that are unused may be returned for a refund to the original payment method. If your product has been opened or used, you'll receive Kindra store credit which expires in 1 year. Credits are for the price of the product, and do not include shipping fees
Read. Watch. Do.
The Kindra Journal is here to feed your mind with new science, ideas, and stories by and for women.